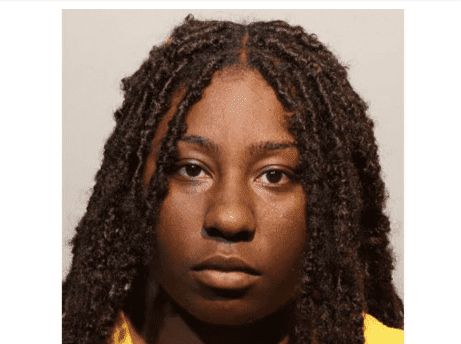 A Florida woman was reportedly inside the mall shoplifting with a man when her car burst into flames with her kids trapped inside. 
Alicia Moore, 24, of Orlando, Florida, and an unidentified male companion left the children in the car while they went inside a mall in Oviedo, about 12 miles northeast of Orlando, and spent an hour stealing from Dillard's department store, according to NBC News. 
For reasons yet to be determined by authorities, the stolen 2016 Lincoln caught on fire. As she was leaving the mall, she saw that her car was "completely engulfed in flames," prompting the mother to "drop the stolen merchandise" and run towards the car. 
The car was in complete ruins from the flames. One of her children attempted to flee the car and was lucky that bystanders were there to rescue them. One of the two kids was diagnosed with "several first-degree burns" after they were rushed to the Arnold Palmer Children's Hospital.
The mother refused to cooperate with police, only supplying her basic information such as her name and address.
She was arrested by the Oviedo Police Department and booked into the Seminole County Jail on an outstanding warrant for petty theft and assault on a person over 65 that is unrelated to this particular case. 
Moore is now being charged with aggravated child neglect and arson, both felonies, on this latest episode at the mall. According to the police report, they are charging Moore with arson even though she did not start the fire. Police justify the charge because her neglect of her children contributed to the near-deadly situation and "the fire occurred during the commission of a felony by Moore."
No word on the identity of her male companion or if he was arrested.