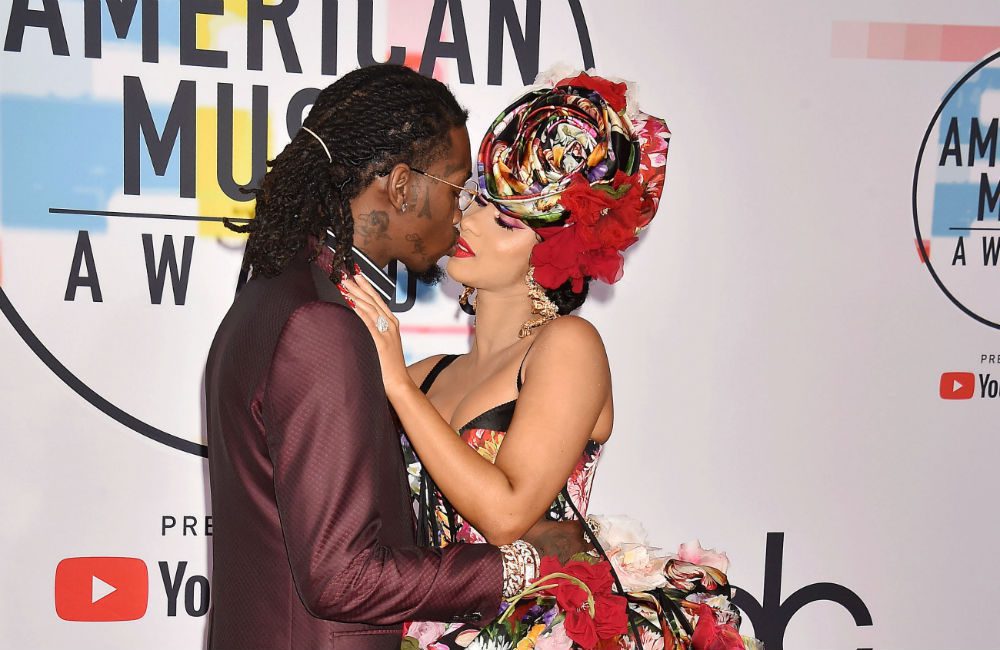 The feel-good moment provided by the reunion of Offset and Quavo at the BET Awards was shattered when Offset reportedly accused his wife, Cardi B, of cheating on him.
In an act that fans call flagrantly hypocritical, Offset posted and deleted a tweet stating that Cardi had sexual relations with another man, according to Raphouse TV. 
Offset Post & Deletes Story Alleging That Cardi B "F*ckd Another Dude" & Cheated on Him😔💔😢 pic.twitter.com/5RQLju5zFm

— Raphouse TV (RHTV) (@raphousetv7) June 26, 2023
As most fans are aware, Cardi B once filed for divorce, and even got into serious legal entanglements, due to his propensity for infidelity.
Now it's Offset's turn to be morally outraged which, to some fans, is outrageous.
"I seen them dm to my wife. [I'll] run into you, b—-," he tweeted. "Somebody sent me [an] invitation. [I don't know] if it's real or not! [And] I be hearing s—, but from me to you, I'm 1000 on every aspect from the biggest s— down to me even dm you!" the message said.
"I'll never do no cornball s— or even do none to make your people mad, etc.! I hate when a mf think [I'm a] f— n—- because I really come from a genuine place," it continued, laying it on thick.
Cardi B fired back at her husband on her Instagram Story using Keyshia Cole's single, "I Should've Cheated," according to People magazine.
"All I'm going to say is this: First of all let me say, you can't accuse me of all the things you know that you are guilty of," Cardi sang, reminding us of Offset stepping out in the past.
"And I see that it is easy for you to blame everything on me."
The 30-year-old got serious, breaking down the logic, or lack thereof, about her actually stepping out.
"Don't pay attention to the country man, y'all. I'm f—–' Cardi B. If I was giving this p—- to anybody, it would be out. I'm just not anybody," the Grammy-winner explained.
"I can't f— no regular degular shmegular because they gon tell the world. I can't f— nobody in the industry cause they gon tell too."
Cardi quoted Rubi Rose about men with a "big a– mouth" before issuing a final warning to her paranoid husband.
"So please boy, stop acting stupid. Don't play with me," she added.