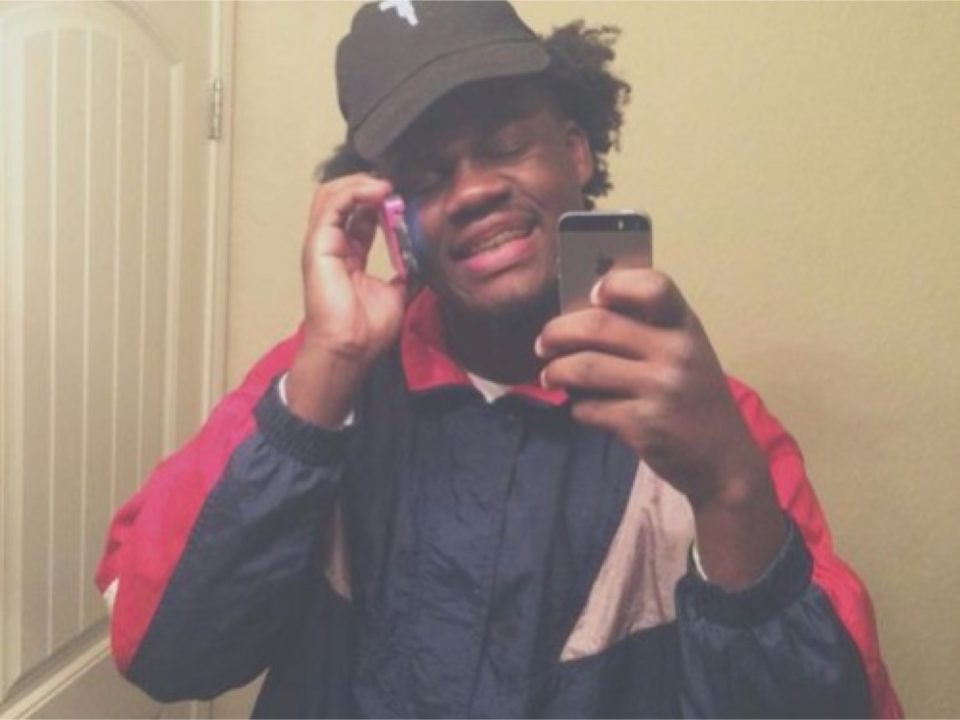 Rapper Ugly God has been accused of killing his best friend's father this summer. Gulfport, Mississippi police named the artist, who's real name is Royce Davison, as the suspect in the case report of Renaldo Delavallade being shot to death on June 29, according to a relative of the victim.
WLOX made the initial report of Delavallade being hit four times inside of a vehicle in late June but did not reveal the name of the suspect. The report said, however, the suspect was detained immediately and cooperated with detectives. Police chief Adam Cooper told the local outlet a motive was unclear at the time of the report.
Insert Delavallade's sister.
She has posted on Facebook the case report and Davison's argument, insinuating her brother won't receive justice because Ugly God's uncle is a judge in the city. She posted photos of the rapper being dropped off by Delavallade at college as well as Ugly God sitting with the family at a dinner for proof he helped raise him. She also claims Ugly God is free now and has made a mockery of the tragedy.
https://www.facebook.com/100000151536499/videos/739815414568603/
Ugly God came to prominence in 2015, known as one of the more prominent artists of the "Soundcloud era" of rap with the likes of Playboi Carti, Lil Uzi Vert, Lil Yachty and Lil Pump. He's best known for his single "Water" and was named an XXL freshman in 2017. He took a social media and music hiatus after releasing UglyGoblin in 2020, but released a couple of songs, including the "Summer '16" collaboration with Yachty, this past May. The Lil Yachty feature was taken down shortly after he posted it because of dealing with labels, he explained on social media.