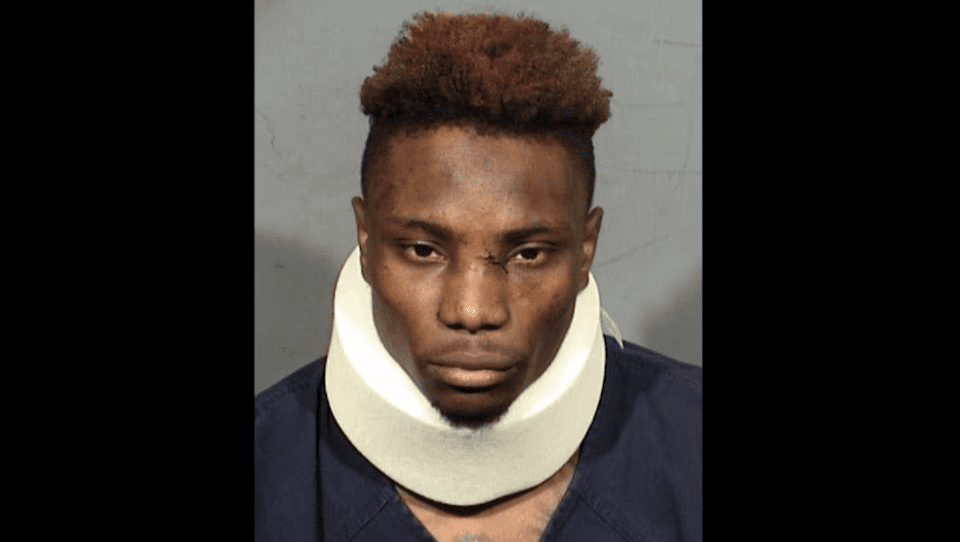 On August 9, former Las Vegas Raiders receiver Henry Ruggs III was sentenced to three to 10 years in prison for a drunken driving crash in November 2021 that killed a Las Vegas woman and her dog.
The 24-year-old pleaded guilty in May 2023 to one count of DUI resulting in death and one count of misdemeanor vehicular manslaughter in the crash that killed Tina Tintor and her dog. Ruggs had been under house arrest with alcohol and location electronic monitoring devices.
According to police, Ruggs was driving drunk and reached a speed of 156 mph before crashing his Chevrolet Corvette Stingray into Tintor's Toyota RAV4, which was traveling just over 43 mph.
Ruggs has received support from a few of his former teammates. Philadelphia Eagles wide receiver Devonta Smith, who was Ruggs' former college football teammate, left team practice early to attend the sentencing hearing.
Damon Arnette, who goes by the rap name NWG Suave, was Ruggs' teammate when they played together for the Raiders, and exclusively told rolling out that he gave Ruggs words of advice the day of his sentencing.
"That's my brother, and I told him that I got him," Suave said. "Henry is a good dude. We were still working out while he had his monitor on, and I was looking at him like, 'Dang, that should've been me.' He's a good a– person. Bad things happen to good people and he is a perfect example of that. I told him I owe this s— to him, so however I was thinking, I had to switch that s— quick. He definitely was somebody who was always on my side."