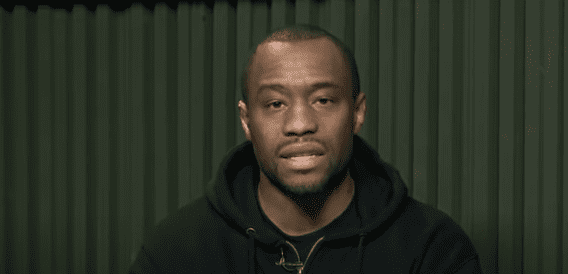 Former ESPN anchor Sage Steele has long been reviled by many urbanites because they perceive her as virulently anti-Black due to her many stances and statements she's made over the years.
Among the multitudinous incendiary and unprovoked pronouncements, Steele said former President Barack Obama should not consider himself Black because he, like Steele, is biracial and was raised by his White mother after his Kenyan father allegedly abandoned him. Furthermore, it is her propensity for nonsensical racial utterances, which are quickly followed up by claims that she is being attacked, that inflames Black audiences.
Cultural commentator Marc Lamont Hill tried to point this out to Steele when, right on cue, Steele adopted her typical victim's stance and accused the entire Black race of hating her because she's biracial, despite the fact that the community teems with the cultural subset.
The terse exchange began when Steele vented on her X account about her right to feel how she feels based on her alleged experience as it pertains to racial politics.
For years, I've been called a "sellout" because I identify as biracial. Or that I'm "not black enough". For all those biracial kids out there, I pray that you don't wait as long as I did to realize that you don't have to accept that hypocritical BS. You are perfect the way… https://t.co/48GsZtvPaG

— Sage Steele (@sagesteele) August 18, 2023
No one, NO ONE, has ever called Sage Steele a sellout for this reason. No one. https://t.co/SjByI9VeeK

— Marc Lamont Hill (@marclamonthill) August 19, 2023
When people like this have the audacity to speak for others, and claim they know what others have experienced…especially people they've never met, never talked to, don't have the decency/courage to reach out and have an actual CONVERSATION (these people hate the c-word) … it… https://t.co/ZBXa3KKbya

— Sage Steele (@sagesteele) August 20, 2023
With all due respect, Sage, you're missing the point. I don't claim to know your experiences. I'm explaining why Black people call you a sellout. It's not bc you're biracial, as our community is filled with biracial people. It's bc your words and actions are viewed as anti black. https://t.co/FfcmIPUKHe

— Marc Lamont Hill (@marclamonthill) August 20, 2023
Hill finally surmised that Steele is being deliberately obstinate and "obtuse" despite the evidence that doesn't support her stance. Furthermore, one person opined in the comment section that Steele is strategically ingratiating herself with conservative audiences in order to procure her next major gig after ESPN.
Notice that the first interview Steele chose to give was on Fox News host Laura Ingraham's podcast where she riddled off another set of alleged attacks against her. This included the laughable and preposterous allegation that the late Barbara Walters, who was around 90 at the time, physically attacked her backstage of "The View" and that Whoopi Goldberg comforted her afterward.
Hill, for his part, has shown no compunction to mix it up politically in the past. He was famously fired as a CNN commentator after delivering pro-Palestinian remarks at the United Nations.