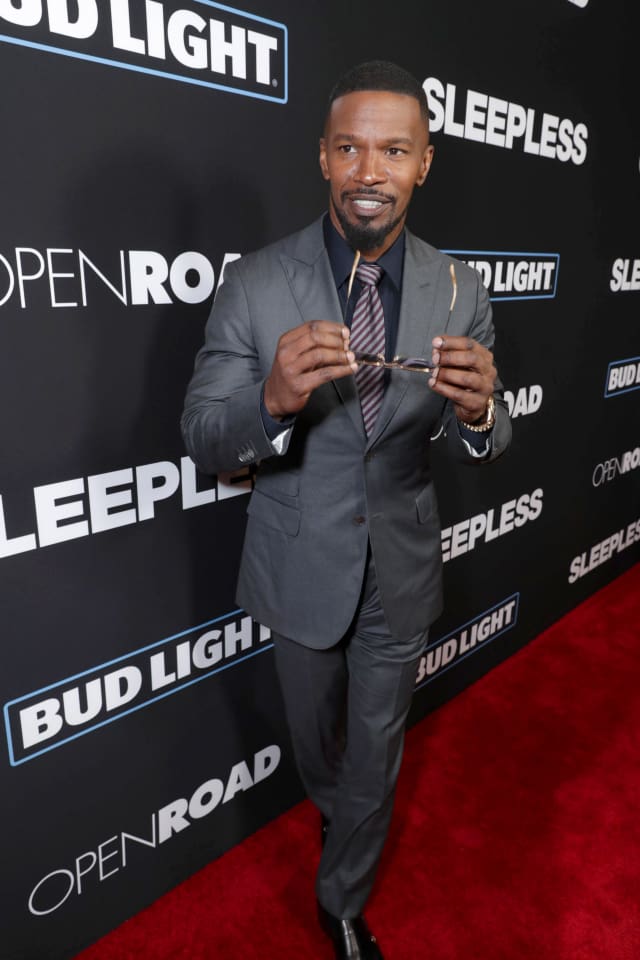 Academy Award-winning actor Jamie Foxx, 49, was having dinner at Catch LA on Saturday night, January 7, 2017 with a group of friends when he was attacked by another patron.
Witnesses told TMZ that a man approached Foxx's table out on the patio where he was sitting with fellow actor Tyrin Turner, his barber Conrad Hilton and other friends. Apparently, Foxx's entourage were a little to spirited for him and asked them to quiet down.
Words were exchanged and the unidentified patron allegedly said, "You don't want to mess with me. I'm from New York."
One of the guys at Foxx's table retorted, "F*** you I'm from Oakland," according to a witness who said the unknown New Yorker lunged at Foxx and the physical altercation ensued. Foxx put him in a headlock according to one witness and another said Foxx didn't touch the man.
Once everyone calmed and quieted down, the New Yorker was asked to leave and Foxx's crew remained in place.
Sleepless, starring Jamie Foxx is in theaters on Friday, Jan. 13, 2017.