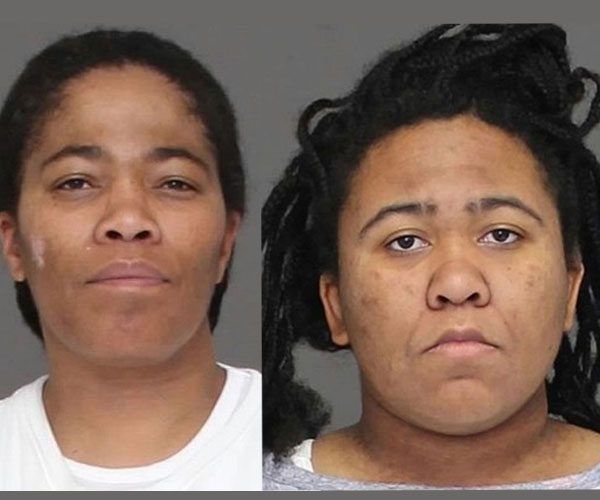 Serious charges have been placed against the daughter and granddaughter of famed Black leader Malcolm X.  Police in La Plata, Maryland, observed Malikah Shabazz, 51, and her daughter Bettih Shabazz, 19,  were driving in a U-Haul truck at a local Wal-Mart. An officer ran the tags on the truck and it was discovered the vehicle had been reported stolen by Vermont State Police this past week. Both women were then arrested without incident.
Upon further examination of the truck, it was discovered that the pair were transporting pit bulls stacked in crates in what was described as "inhumane conditions." In total seven animals were recovered and some of the dogs had severe injuries. Malikah Shabazz was charged with seven counts of animal cruelty and theft and Bettih Shabazz was charged with theft. Both women listed addresses in New Hampshire and were released after posting a $2,000 bail.
Malcolm X and his wife Dr. Betty Shabazz had six daughters during their loving marriage. When Malcolm X was assassinated during a speech at the Audubon Ballroom in Harlem in 1965, Shabazz was pregnant. She later gave birth to twins Malikah and Malaak during a time of great personal and financial struggles. The family was able to survive because of royalties from the publication of the iconic book The Autobiography of Malcolm X. The noted author of Roots, Dr. Alex Haley, assisted Malcolm X in the writing of the book and later gave his portion of the royalties to Betty Shabazz and her children. Celebrities such as Ruby Dee, Juanita Poitier (wife of Sidney Poitier) established the Committee of Concerned Mothers, to raise funds to buy a house, and pay educational expenses for the Shabazz family. The family eventually was able to purchase a modest home in Mount Vernon, New York.
Growing up without a father had a deep impact on the daughters of Malcolm X, most famously that of Qubilah Shabazz. In 1995 she was arrested in a murder-for-hire plot to assassinate Min. Louis Farrakhan, whom she blamed for the murder of her father. Farrakhan denied he was involved in the assassination of Malcolm X and spoke in defense of Qubilah during her legal ordeal. Eventually, she was allowed to take a plea deal that avoided prison but required her to undergo psychological counseling and drug and alcohol addiction treatment. Her 10-year-old son Malcolm was sent to live with his grandmother during this time. In June 1997, tragedy struck the family again when 12-year-old Malcolm set a fire in Shabazz's New York apartment. Betty Shabazz attempted to put out the fire and suffered third-degree burns over 80 percent of her body. She clung to life for three weeks and underwent five skin-graft surgeries before dying on June 23, 1997. Her grandson was sentenced to 18 months in juvenile detention for manslaughter and arson.
Tragically, Malcolm Shabazz, 28, was found beaten to death on a street in Mexico City on May 9, 2013. He was reportedly in the country to help Mexican construction workers who were being discriminated against in the United States. It was later determined that Shabazz's death was related to an argument over a $1,200 bar tab and his refusal to pay for drinks with females who worked at a nightclub called The Palace as a part of a tourist scam. In 2015, Pérez de Jesús and Juan Dircio Guzmán, the headwaiter at The Palace, were each sentenced to terms of 27 years and six months for their roles in the murder.