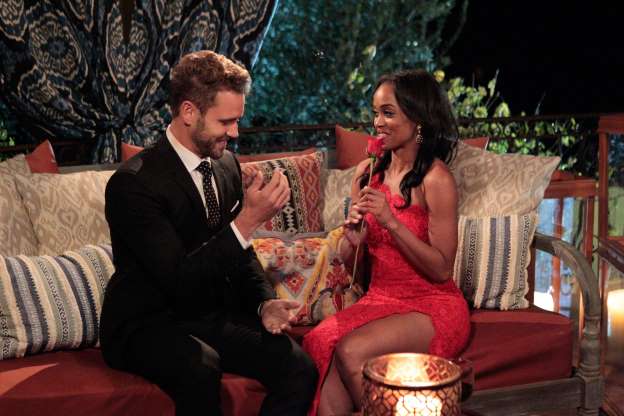 Rachel Lindsay, a lawyer from Dallas, Texas, has made history. She's been cast as ABC's first Black Bachelorette. It is a spoiler for this announcement to be made at this time, considering she is vying for Nick Viall's heart in the current season of "The Bachelor." She is presently among the six contestants.
"The Bachelor" is a reality television dating game show that debuted on March 25, 2002. The spinoff is "The Bachelorette." The first Bachelorette Trista and her selected contestant Ryan are still going strong after 12 years of marriage.
Lindsay, 31, says her role model is former first lady Michelle Obama. She will be the franchise's first Black lead.
In reaction to the news, Viall, 36, posted on Instagram, "Bachelor Nation doesn't know how it all goes down yet, but as you'll surely see saying goodbye to Rachel was one of the most heartbreaking moments of my life. I have met very few people who possess as much beauty, grace, and charisma as Rachel and after hearing that she'll be the next Bachelorette I couldn't be more excited."
"The Bachelor" airs Mondays at 8 p.m. on ABC. "The Bachelorette" season 13, with Lindsay handing out roses, is expected to premiere in May.