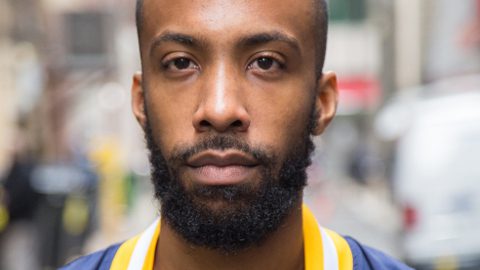 Philadelphia's own William Warren Jr of Mt. Airy has quietly become a major influencer in local sports and fashion scenes. A 2007 graduate of Morehouse College, Warren is executing his marketing genius at Philadelphia nostalgic sports brand Mitchell and Ness. Under his global social marketing ingenuity, the brand has experienced growth never before seen. Warren has amassed an A-list clientele including but not limited to Fabolous, Jay-Z, NAS, Chris Brown, Macklemore, and Future, as well as a professional network of over 100+ current and retired athletes across NBA, NFL, MLB, NHL, and MLS.
Rolling out had an opportunity to catch up with the young guru to talk inspiration, innovation, and positively affecting the community.
What inspires you to show up for work every day?
My passion for the fusion of the sports and fashion industries. Two industries that are constantly evolving in their own way but also have a major impact on the culture when combined …
What industries connect to your career choice?
Sports and fashion [and music]
Define your personal culture.
Sport the latest and greatest in luxury sports fashion while hosting nightlife events and day parties year round.
Describe the future skill sets that you think will be essential to future business leaders and innovators.
With the vast change in technology and how it's used for daily functionality, I believe that social media management and core consumer comprehension will be most definitely essential to future business leaders and innovators.
Technology when it comes to the way we communicate with one another will only become more advanced and to be a leader and innovator you must stay up to date with what's new. No matter what industry you're in, you must keep up with the new inventions that are going to shape the next generation.
Define the innovation methods you apply to your business and life.
Risks … take them! The "norms" were always considered odd in their respective onsets.
Please describe the goal setting methods that you use and the metrics that you use to evaluate your success. 
My methods are definitely not the normal goal setting methods some may use. I work in an industry that is all about image, out of the box thinking. There [is] no one set of rules I live by. I'm too out of the box for that.
What I know for sure is that I strive to be better than the best, which you can consider a goal setting method that I believe everyone should embody. I live by the infamous line, "If you're not first, you're last" [Ricky Bobby's father from the movie Talladega Nights.]
Name your favorite role models for success in two different industries.
Don C [Just Don] – Luxury sports fashion Bari [Vlone] – High streetwear fashion
Describe why lifelong learning is important to you.
Lifelong learning is not only important, it is essential. Time changes daily and without lifelong learning, you will become dated and left behind.
How can I constantly talk about being first and striving to be better if I'm not staying updated on who and what's going on around me? I'm constantly researching, reading and applying my own daily metrics to my life when it comes to my personal development.
Describe the voice of success that you hear in your head.
"Run your bands up and be happy."
Community success based on what you do in the community means what to you?
Positively affecting the lives of the younger generations hands-on. Almost everything we see in today's culture comes from social influence, whether it be social media, television and or music, so I believe being hands-on affects people in a much more effective way.
I'm very active on social media, especially Instagram and Snapchat, and instilling in the younger generation that you must work hard to play hard is a very vital message I like to deliver.
Names three books that changed your outlook on life and that you recommend to others.
48 Laws of Power [first time I read it], 48 Laws of Power [second time I read it], 48 Laws of Power [third time I read it].