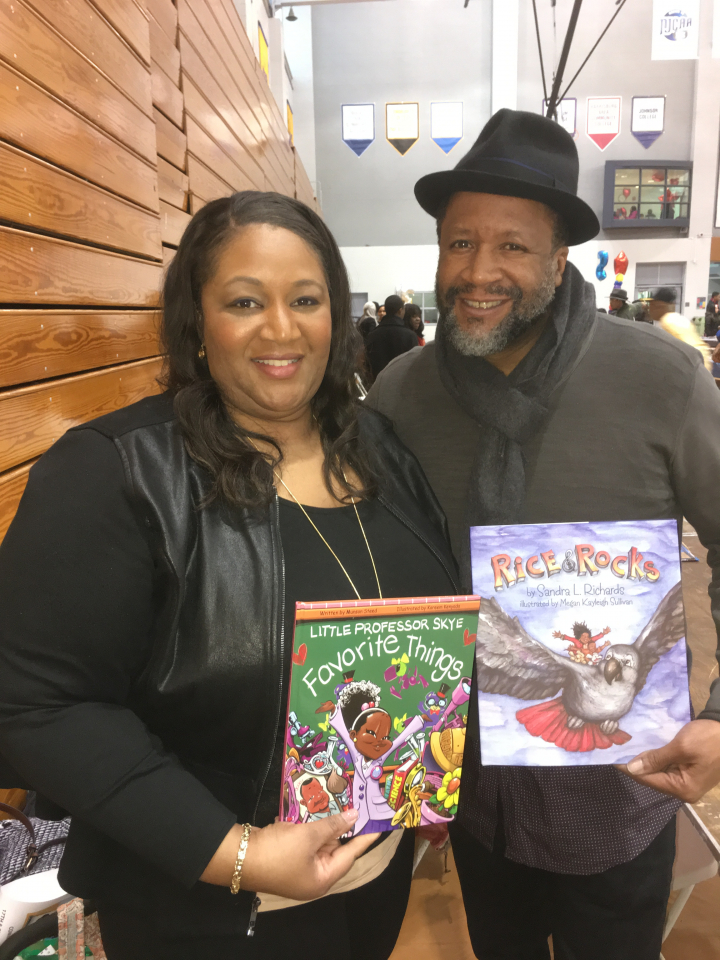 Sandra L. Richards started writing as a child. She used to spend nights chronicling life encounters and poems in a journal. Creative expression and reading were an outlet for Richards which made it easy to write her first book. "I always had a creative story [to tell]," she says.
She recalls in college her final papers were always interesting but not what professors wanted. So, it was no whimsical idea when Richards decided to pen her first children's book.
When it came time to getting inspiration for her debut picture book, Rice & Rocks, Richards did not have to look too far, her family provided the creative vision. More important, the storyline was inspired by her 8-year-old nephew, Giovanni. "Giovanni did not like rice and beans because he thought the beans looked like rocks," she says. The book also was written in memory of Giovanni who died in 2007 due to illness.
Rice & Rocks takes the reader on a cultural journey about rice and beans and their significance around the world. The book also becomes a teachable moment on how to embrace family tradition,culture, or just being proud of where your family has come from. Richards elaborated that her hope is for the book to be an educational resource teaching the importance of diversity. Richards learned firsthand about family and tradition. Her Jamaican-born parents sent her to Jamaica each summer to spend time with her grandmother. Richards believes those summer experiences made her the woman she is today.
Everyone has their version of rice and beans. So to ensure that all references were correct, Richardson relied upon technology. Electronic researching was an essential tool for Rice & Rocks, it provided the author with easy access to ensure all the references were right. For example, through research, she was able to include why rice and beans are an important cultural staple in Japan.
Readers can expect more books from Richards."There are at least three more [children books] in my head," she says. The books will be adventure stories about her two dogs, Sky and Honey, along with more Rice & Rocks books based on culture and music.
You can learn more about Rice & Rocks and Sandra L. Richards at www.sandralrichards.com.