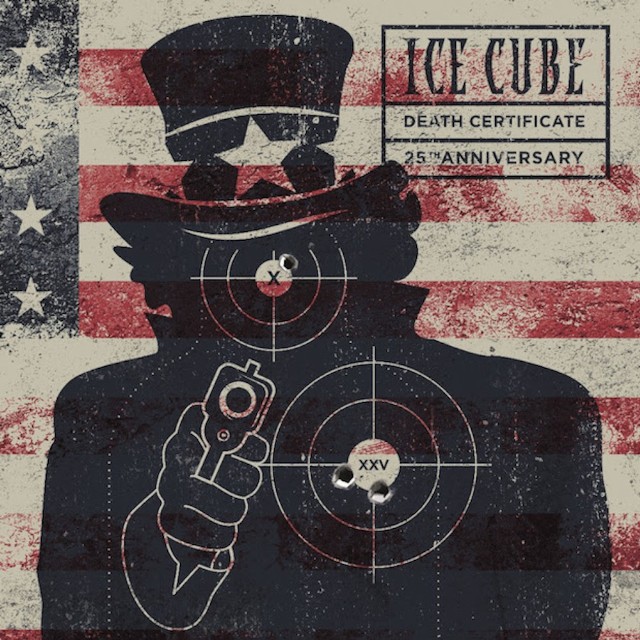 Ice Cube is one of the most respected MCs in the game. From hip-hop to Hollywood, Cube has left a lasting imprint on the entertainment world that's been imitated but never duplicated.
It's been 25 years since Ice Cube released his sophomore effort, Death Certificate. Ice Cube recently inked a deal with Interscope to re-release the socially conscious album, which couldn't be more timely. His new single for the album, "Only One Me," adds to the narrative of Cube being one of the founding fathers of gangsta (and social-political) rap.
Cube is giving out tons of game and history on "Only One Me." On the 3:39-minute track, he throws a shot at the young cats of today:
Motherf— love me,
Young a— n— they wanna thug for me,
Wish I was they Godfather, sell drugs for me,
But all they can do is tap cuz for me,
Gave some commentary on his lending a hand toward your favorite top 5 luminaries:
Taught 2Pac how to keep it gangster,
I showed Biggie Smalls how to release his anger,
Who came before me? Melle Mel, Ice T,
King T, KRS and the homie Chuck D,
P.E, DMC, n— know your history,
And emphasized the obsession of individuals who consider themselves to be gangsta:
Mother— always claim to be the hardest,
But these motherf— never claim to be the smartest,
I'm a artist that'll paint your rigor mortis,
You silly rabbit n—, here come the tortoise,
Stream "Only One Me" on Spotify.