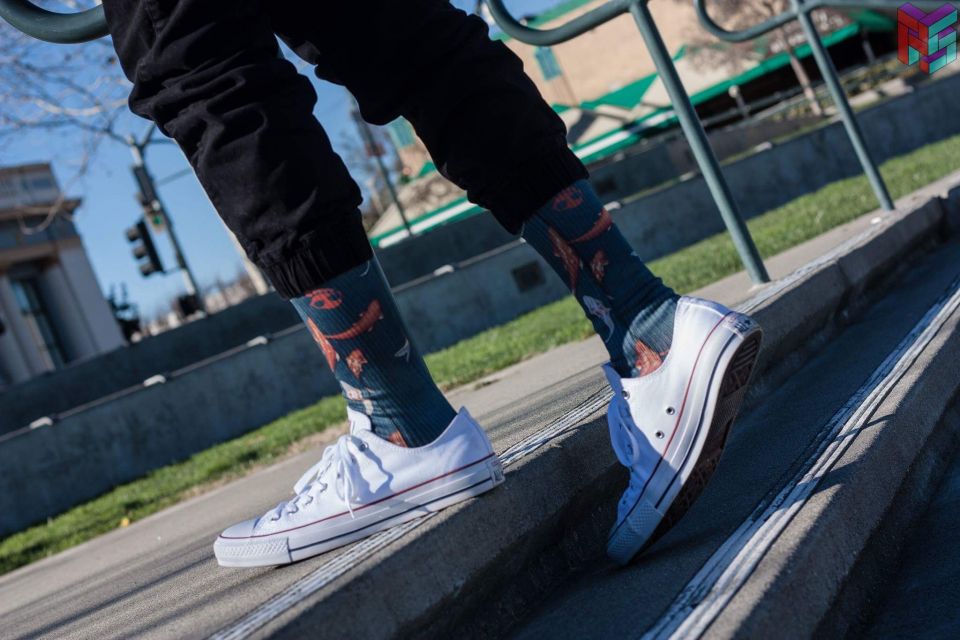 Meet Craig Johnson, the founder of Phunky Feet, a monthly subscription sock offering. The unique thing about Phunky Feet socks is that each design is created by a local American artist. With Father's Day approaching this month, this sock plan is a great idea for those fashion-forward dads. What's even more cool about it is it's the gift that keeps on giving, Phunky Feet is also perfect for those guys who don't have time to shop but love adding their own flair to their wardrobe. You will never have to leave the comfort of your home or desk. You simply subscribe and expect an artfully designed, superb quality pair of socks at your doorstep every month.
Rolling out sat down recently with Johnson. Check out what he had to say and photos of a few of his designs below.
What things in your career prepared you to start your business?
I have always had a passion for art and all things creative. I even knew that once I achieved my degree in electrical engineering, that that field was not creative enough for me. So I pursued a degree in marketing. Since that time I have [accumulated] over 13 years of experience in strategic marketing and brand management. I possess a passion for tackling challenges and delivering revenue growth through strategy and consumer insights. Throughout my career, I have worked on nationally recognized companies, including Johnson and Johnson, Samsung, Frito Lay, Dr Pepper and Glory Foods. But in the end, all roads led back to the things that I am most passionate about, art and entrepreneurship.
What inspired you to create artful socks?
The inspiration for my socks started when I woke up one day and looked in my sock drawer. Everything was all black and boring. Outside of a dress shirt, there were not many ways of expression for men to bring some life to their outfits. So I started looking for off the wall socks and socks that were different. Over time, I found a couple of brands that I liked, but if felt there was still something missing. I was looking for socks that brought the unexpected, a sense of style and were high quality, meaning that [the sock] can withstand washing and do not fade when you first wash them. That is when I decided to create Phunky Feet. As I was starting to design socks in my head, I had a thought that I could bring the creativity of the people into play by tapping into the talent of artists. There are so many artists who never get exposure so in my mind this could create a win-win situation. How cool, right? Creative socks designed by local artists. And Phunky Feet was born. I am enjoying the journey of this business because I can involve my two girls and show them the work that goes into launching and growing a business.
Where do you find the artists who create the images for your socks?
I do it in two ways:
-I reach out to artists directly that I personally like and believe have a unique point of view.
-Artists submit their art to me for review and we discuss their current portfolio and artwork. Since the product is sublimated I can deal with all types of art, from canvas paintings, digital art, tattoo artists, and even photography.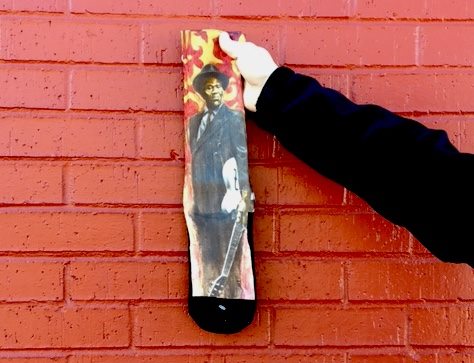 What are your subscription packages? Can a person purchase an individual set of socks if they are interested in a particular style?
I currently offer 3-, 6- and 12-month subscriptions. Yes. I have some individual designs on the website. A person can order an individual sock if they see a style they like or want to purchase a single pair.
What do you want your customers to take away when they purchase a subscription to Phunky Feet?
My goal is to provide you with a great pair of socks in a cool unique print to breathe life into your outfit. Our one-of-a-kind designs are versatile to help you express your individuality in an unexpected way, whether you are dressing down or dressing up.
When it is all said and done, I want to make sure that people enjoy every step they take in life and what better way to do it than putting some art on their ankles?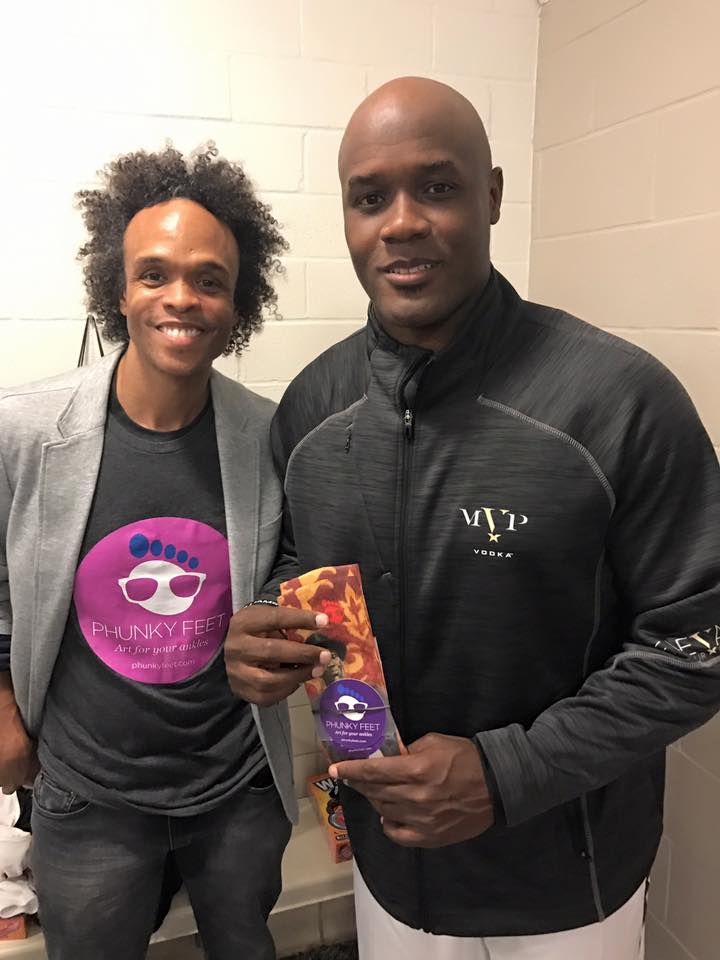 For more information about Phunky Feet and to subscribe, go to https://www.phunkyfeet.com/