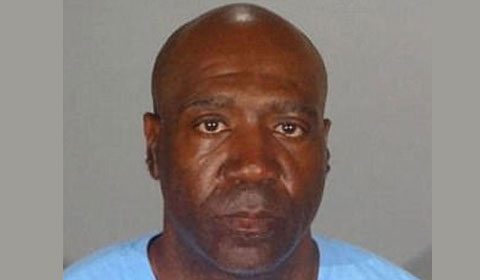 In 1984, Danny Harris won a silver medal at the Los Angeles Olympics. Now the former Olympian faces serious charges involving a teen and inappropriate sexual messages.
Harris, 51, was charged Tuesday with six counts of contacting a minor for sexual offense, child abuse and child annoyance by the Los Angeles County District Attorney's Office. According to prosecutors, while Harris was a track and field coach at Gabrielino High School in San Gabriel, California, he sent messages of an inappropriate sexual nature to a 17-year-old girl sometime in May. A relative of the teen girl discovered the messages and alerted the San Gabriel Police Department, which launched an investigation of Harris. As the allegations emerged, the San Gabriel Unified School District relieved him of his duties on May 17, 2017.
The police issued a statement which reads: "The school district and the police department are working together to ensure [that] the safety of students remains of utmost importance. We will continue to work closely together as this issue moves forward."
Harris achieved great fame during the 1980s and '90s and was considered one of the top hurdlers in the world. In 1987, he ended Edwin Moses' decade-long winning streak in the 400-meter hurdles. However, his life descended into drug addiction and he was homeless at one point in his life. He made a miraculous comeback in sports, which was documented in the film, Crossing the Line.
If convicted, Harris could face seven years in prison.