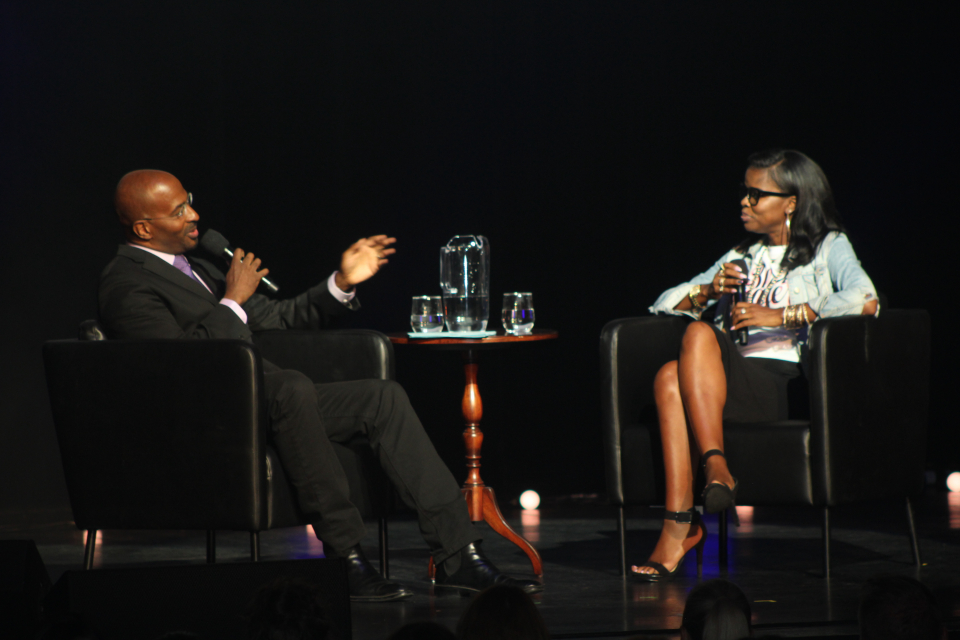 Van Jones made the Chicago stop of his We Rise Tour. The Chicago Theatre was filled with people from all over the city. They were there to seek solutions and address the current climate in the city and the nation, as a whole. The spirit of the event was youth driven with seats filled by youth groups and music by Dj Mike P. Messages about freedom, the criminal justice system and equality were filtered throughout. The hashtag #LoveArmy was ubiquitous.
The Boy Illinois kicked off the evening with his song "Dancin Like Diddy" and was followed the introduction of National Policy Director of Dream Corp Matt Haney. A Chicago poet dropped a few bars then Van Jones hit the stage.
The concept of the tour is that Jones goes from city to city partnering with those who are making significant differences in their communities. His first guest was Tamar Manasseh, the founder of Mothers Against Sensless Killing, M.A.S.K. They discussed her dedication to the community and why she decided to camp out on her block in Englewood during the most dangerous times of the summer with other moms to keep the children safe. Father Pfleger, known for his work over four decades in the urban community, was the the second guest. When asked what can be done to help the community, he said, "These communities need to be given the resources and the support they deserve."
Jones closed out his event with a keynote address preceded by a video featuring Americans of all shades and classes. He has no love for the political parties because of the minimal results that are produced with regards to the poor.
"Both political parties suck. Neither party gives a damn about poor people. We are now living in an age of rebellion on all sides," Jones said.
Take a look at a few pics from the event below.