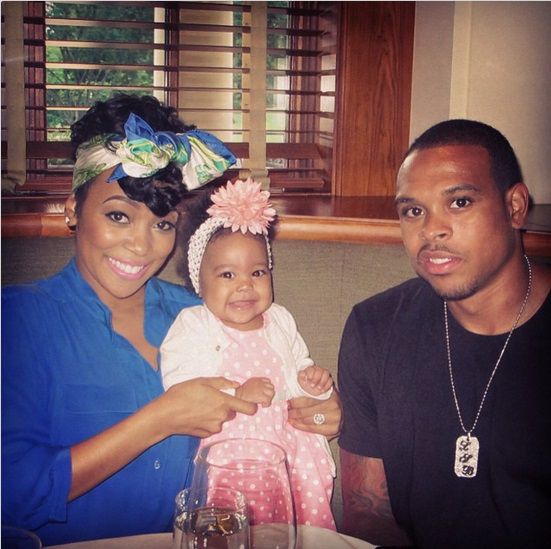 Brandy and Monica are back to beefing again, this time after celebrating Whitney Houston's birthday. It's been a long time since their 1990s blockbuster duet, "The Boy Is Mine."
First, Monica gave "Nippy" a tribute, and then Brandy paid homage to the late, legendary singer.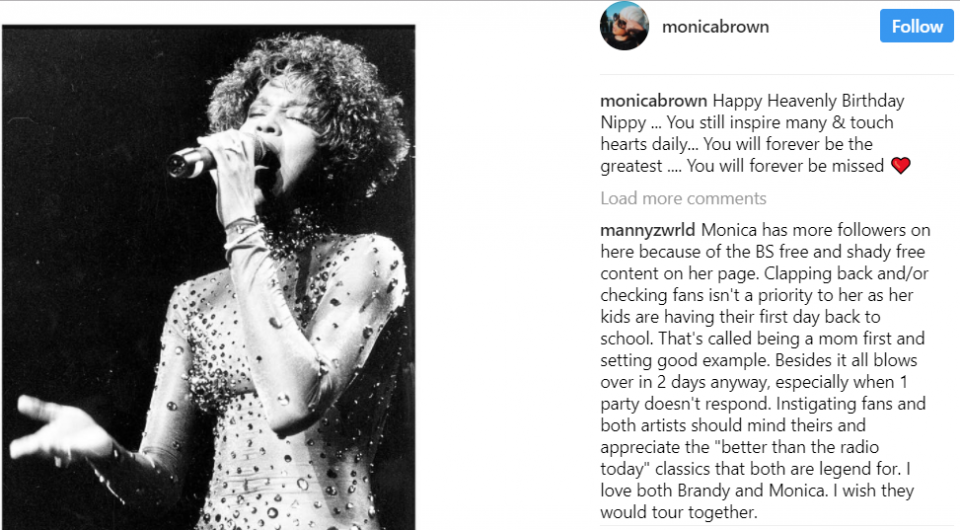 Happy Heavenly Birthday Nippy … You will forever be missed ❤️
Brandy came back with her own tribute: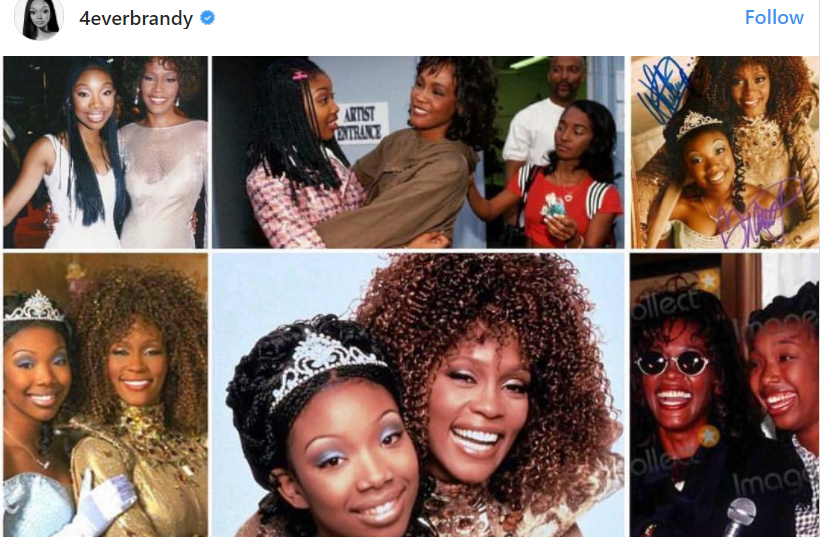 Lord have mercy on my soul!!! Happy Born Day Whitney. You live on in me… I can feel your Spirit inside of me and all around me. My angel, my friend, my fairy God Mother. I love you forever… thank you for trusting me with the torch!!! I remember every moment with you and I and I will cherish these miraculous moments forever and ever! I love you…. 8/9-2/11 #WhitneyHouston #offwiththecomments already made headlines.
Apparently, Monica's fans had something to say about Brandy's tribute and put it on her timeline on Instagram, to which Brandy responded with harsh words:
"Monica needs to really check her evil a** fans… it's so much stuff I can post about the hateful things they say to me… but I will never have time for that. Always thinking something is about her. It's not!!!! It's Never until it was and I was very clear when it was but I did it within my job meaning with my vocals!!! Sh** is old. Me and Whitney have nothing to do with anyone but the two of us… we made history and I cared more about being with her than I did about anything else. I'm heartbroken that she isn't here and the things I say about her are my true feelings and based on the things she said to me. #Torch is a purpose and it is an understanding to help me get through the fact that she passed period the way she did and passed on my birthday. I'm crushed for life because of it. It's petty for everything that I say about Whitney for someone to have the audacity to think it's about someone else other than her. Come get your hating a** pigeons and put them in their place the way I did for you when the starz was out of place. They're low key Brandy fans anyway… always lurking and always creating new pages talking to Me. I'm not to be Fu**ed with today! If this was rap or hip hop you would be praised for speaking your mind but since it's rnb you have to take the so called high road… well because I can rap just look at this as my high road. Too real to be fake and because this is my idols birthday, I'm allowed to defend my position in her life and hers in mine. That's what I have to hold on to."