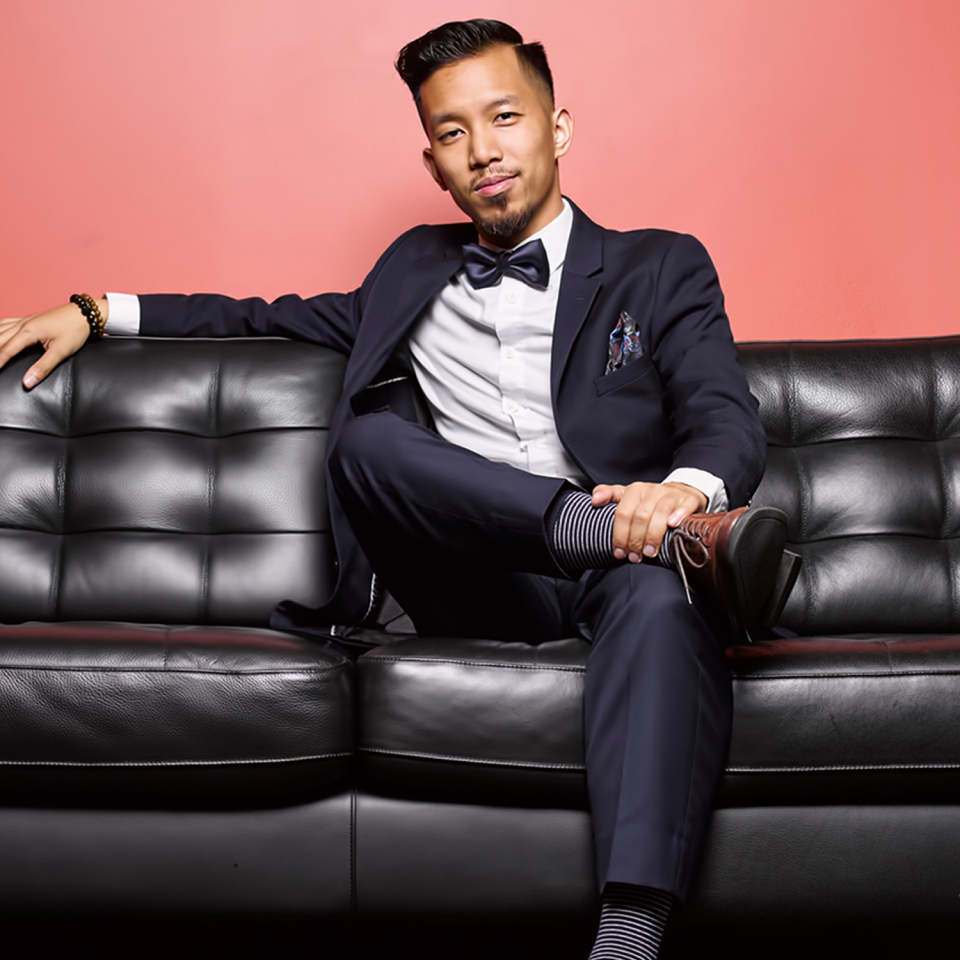 Photo credit: The O Agency
As an innovator and brand builder, Andrew Nguyen lives by the words, "you have to work twice as hard, to get half of what others have." Co-founding The O Agency, a brand and performance marketing agency was an intuitive leap that he never looked back from. With an extensive background working with a diverse roster of Fortune 500 companies, small businesses, and All-Star professional athletes, Nguyen's expertise is in guiding today's forward-thinking brands in building successful, consumer relationships in an ever-changing landscape.
Having successfully scaled and automated his agency, Nguyen currently helps hundreds of up-and-coming entrepreneurs each month with free trainings, consultations, connections and more online at byobsociety.com. He is a proud graduate of Hampton University, a member of Alpha Phi Alpha Fraternity Incorporated, and regularly speaks nationwide as a way to give back and inspire the world.
Nguyen explained to rolling out how he developed his business and what keeps it thriving.
What inspires you to show up at work every day?
The idea of the impossible. The facts that you're the only person that can go through what you've been through, and still play your cards to win. Everybody gets dealt a different hand but even bad hands can end up winning with the right mentality, partnerships and vision.
What does BYOB stand for?
Build your own brand.
When and how did the vision hit you to start BYOB?
BYOB (Build Your Own Brand) was something I've always dreamed about; to help and build the most diverse and respected group of millennial leaders and entrepreneurs. However, the timing of it really came about this past summer. In business timing is very important, you have to play your cards right, based on the market, your surroundings, your team and all of the above. If you make the right call, you can end up in a viral loop that seems like an instant success. This authentic connection and market penetration become your path of least resistance. When we kicked off our nation wide tour this summer we traveled to over 8 cities and packed out with 100-200 young and hungry millennials ready to learn, grow, and connect.
 What other industries did you work in before this? Do you think that experience helps in your current business?
I started my entrepreneurial journey as a freshman barber in college, then a professional DJ, event planner, and eventually the co-founder of The O agency. Throughout all of my past experiences, my true love was always branding and marketing myself to become the best. After I understood what it truly took to stand out and become successful I implemented the same principles, tactics, and charisma for the BYOB Society. All of my experiences were stepping stones, one level at a time, to give me the opportunity, credibility, and vision for the current. It couldn't and should not happen any other way.
How do you set goals and evaluate your success?
I am a huge fan of SCRUM, a methodology used to complete major projects, goals, and tasks. Because SCRUM takes into account all the workload in addition to the dynamics of team work and human psychology, it has served us pretty well when setting daily, weekly, and quarterly goals. You are constantly evaluating success every day, week, month etc because you clearly define what success looks like. At the beginning, if you can not define it, progress is the key and if you consistently progressing you will be very happy in life. [Itt's a] marathon, not a race.
Name three people you admire for their business acumen. 
I really admire Mark Cuban, Gary Vaynerchuck, and Elon Musk. The main reason [is] because they're just real, no need to fluff, be politically correct, or be scared to think and work outside the box. They're all true hustlers at heart. They let their work speak for themselves.
Name three books that changed how you saw life that you would recommend to others.
I recommend these three books to all of those seeking to become entrepreneurs, in this order: The Compound Effect, The E-myth Revisited, and The 4-Hour Workweek. I believe that if you read those three, your mind, ideas, and lifestyle will change. Or you might disagree with it all and realize you don't want to be a long-term entrepreneur (which is totally fine also.
Describe the voice of success you hear in your head.
This might be counter intuitive but throughout my whole life I've always heard you can't make it. You can't do what you love. You can't be successful doing what you want to do. This coming from friends, family, relatives and so much more. To this day I still hear those voices in my head and honestly that's what pushes me to the next level. I can't get comfortable because I know I'm supposed to fail, so my only goal in life is to prove it to myself and to prove everyone else wrong. I like the odds being against me, and I know it's very hard to build a 6-7 figure business but when it happens, which it has, it makes the journey so much more rewarding.
What software or technology apps help you run your business better? Which ones help you in your personal life?
Teamwork for Project Management, FreshBooks for invoicing and autopay, IFTT for automating a lot of my personal life, Evernote for getting all of my notes across all my devices, Wordpress for web development, Clickfunnels for lead generation, ConvertKit for email marketing, AgencyAnalytics for reporting, and the list can go on and on. Feel free to message me @Brandwithdrew and I'll share everything I use daily!