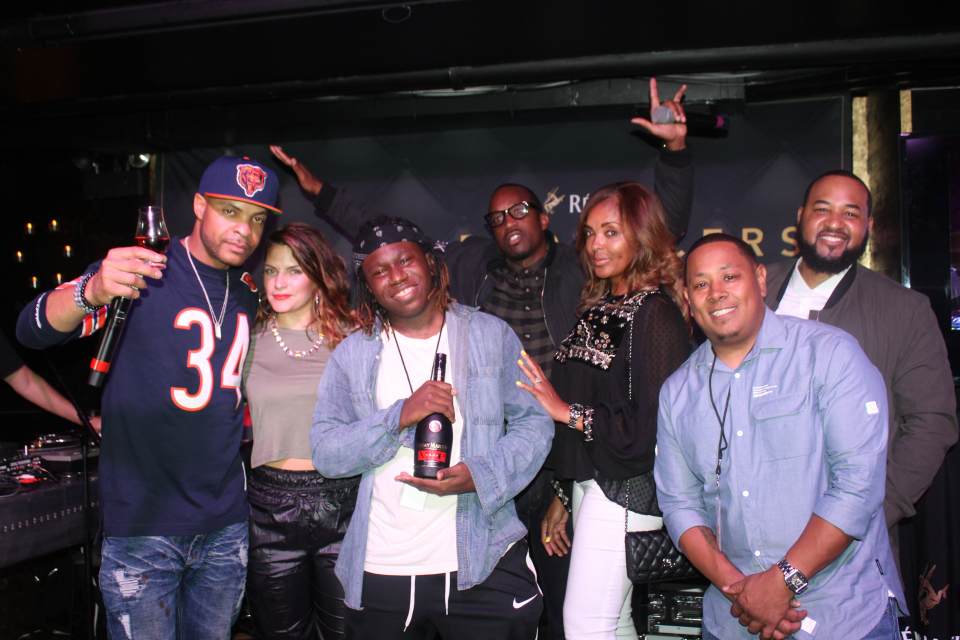 The Remy Martin Producer Series, season four, made its second stop in Chicago recently for the semifinals. Three producers were competing for a chance to get to the finals in Las Vegas.
The Remy Martin Producer Series showcases top producers in music and they share their stories with up-and-coming producers to help them along their way. Zaytoven, who has produced hits for Gucci Mane and The Migos, was present for the Chicago semifinals. He produced a track live on stage and shared many of his tips for success.
The three semifinalists were Prodig-E, Goldy Barra and Eaves Drop. In the end, Prodig-E came out on top and prepares for his trip to Las Vegas for the finals.
Take a look at a few pictures from the event below.