Thousands of women will be reclaiming their time at Detroit Women's Convention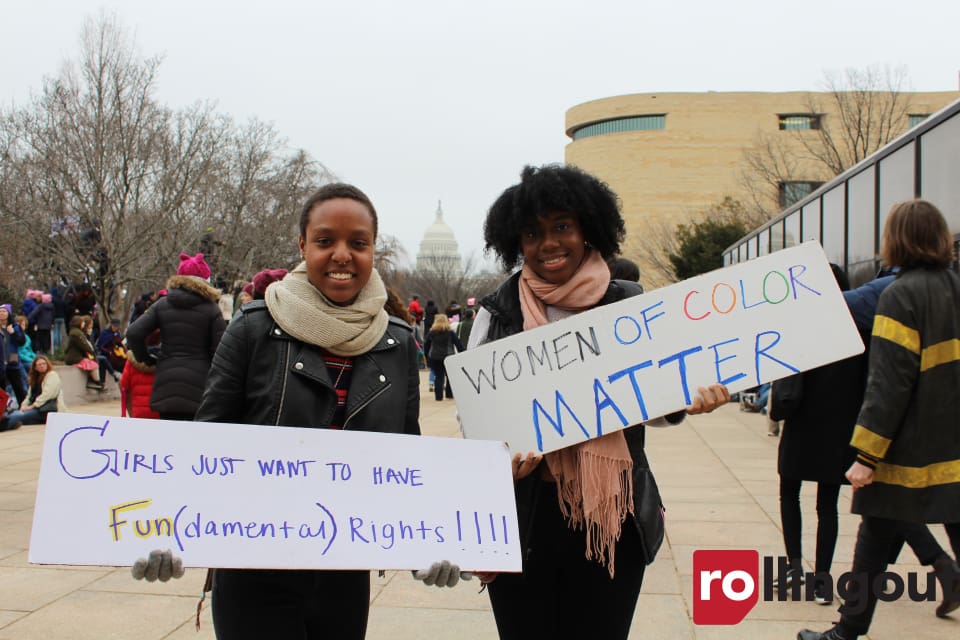 Reclaiming my time has become a personal mantra for many women across the globe after U.S. Rep. Maxine Waters, D-California, made the phrase immensely popular. It also happens to be the theme for this year's first Women's Convention at the Cobo Center in Detroit. In a statement, Waters said, "I'm very excited that "Reclaiming Our Time" will be the official theme of the Women's Convention in October. When I spoke at the Women's March in January, I was inspired by the movement I saw unfolding — millions of women coming together to stand up and fight back."
Hosted by the Women's March committee, approximately 5K women are expected to be in attendance to hear from not only Waters herself, but also a host of other strong, courageous, and fearless female leaders, including Rose McGowan, who recently spoke out about sexual allegations regarding Harvey Weinstein; and Angela Rye, who continues to be a force in the African American community on a number of issues.
The event is scheduled to take place Oct. 27-29 and will focus on national issues and will also spotlight local businesses as well. The weekend will come complete with interactive workshops, strategy sessions, forums and movement building aimed at promoting voices and rights of women and minorities.
Carmen Perez, a national co-chair of the Women's March, is supportive of the convention being located in Detroit. When asked about investing in the local community, she said, "It's making sure that we invest in a community that was once thriving, so if we're going to bring about 5,000 people together, we want to make sure it's in a place like Detroit, because of the growth in the economy."
To add to the weekend's festivities, there will be a Social Justice concert on Saturday night with Grammy Award-winning R&B recording artist Melanie Fiona, and singer-songwriter Alice Smith serving as the show's headliners. There will also be performances by Detroit's own Puerto Rican performing artists and cultural group BombaRica as the opening act as well as a performance from renowned Detroit-based poet jessica Care moore. Local deejays spinning for the concert include DJ Beige, DJ Hanny and DJ Nandi all from the Seraphine Collective, a group of feminists who work to foster creative expression and camaraderie among underrepresented musicians.
The Women's Convention in Detroit is set to make history just as Waters has done for the majority of her career. And just in case you may have forgotten Water's epic read on reclaiming her time, we've included the exchange below between her and Secretary Steven Mmuchin for your viewing pleasure.
For more information about the march, the schedule of events, pricing, and parking information, visit their website and respective social media pages.
"Reclaiming My Time," the story of a people. pic.twitter.com/ZRlHNbQamt

— deray (@deray) July 28, 2017