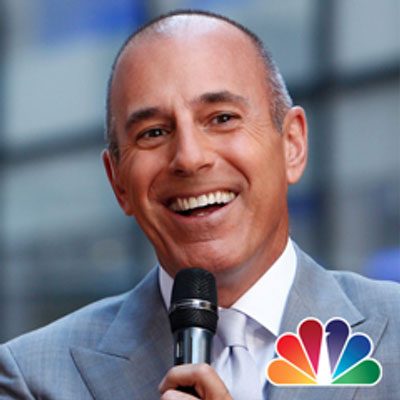 If we are to believe media accounts, former "Today" host Matt Lauer is a sexual predator. This is not said lightly after revelations that he gifted sex toys, made lewd comments and allegedly bent a woman over a chair for sex until she passed out. The NY Post's "Page Six" reports that Lauer even had a button under his desk that allowed him to lock his door for privacy while he indulged in salacious behavior.
Lauer is now a part of the list of powerful men who have been exposed as sexual miscreants in 2017. This list includes Harvey Weinstein, Kevin Spacey, Congressman John Conyers, journalist Charlie Rose, Ben Affleck, George H.W. Bush, Russell Simmons, R. Kelly, and the list will potentially keep growing. Since the start of the #MeToo hashtag, women are exposing men's behavior at a fever pitch.
Lauer wrote the following open apology to the public:
"There are no words to express my sorrow and regret for the pain I have caused others by words and actions. To the people I have hurt, I am truly sorry. As I am writing this, I realize the depth of the damage and disappointment I have left behind at home and at NBC. Some of what is being said about me is untrue or mischaracterized, but there is enough truth in these stories to make me feel embarrassed and ashamed. I regret that my shame is now shared by the people I cherish dearly.
Repairing the damage will take a lot of time and soul-searching and I'm committed to beginning that effort. It is now my full-time job. The last two days have forced me to take a very hard look at my own troubling flaws. It's been humbling. I am blessed to be surrounded by the people I love. I thank them for their patience and grace."
Ahh, let the violins play for Matt Lauer because he is partially standing in his truth. His apology seems to differ little from what other powerful White men have stated recently when caught. However, there is no rush to put him on trial like Bill Cosby. It remains to be seen whether these White offenders will be treated the same way as Cosby.