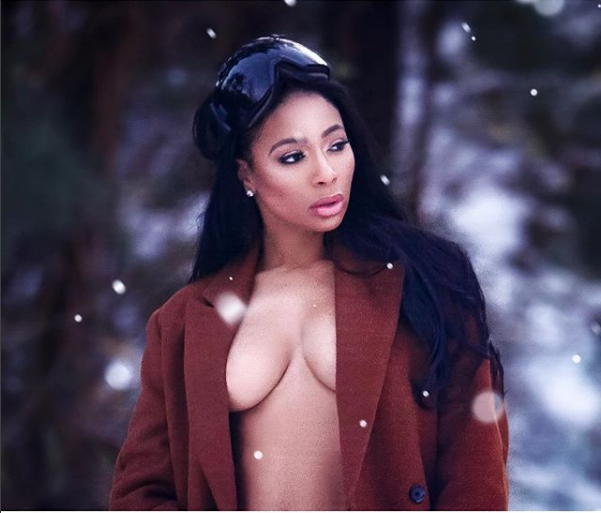 Everyone knows that Tommie Lee of "Love and Hip Hop Atlanta" leans a little left of center, personality-wise, which makes her one of the show's most popular cast members because of her unpredictability and explosiveness. When she becomes angered, which is often, her temper shoots out of her like a discharged bullet, making for good drama for fans who love the adrenaline rush.
Speaking of projectiles, this personality trait is also what has contributed to woman known as "Tommie" having a thick rap sheet and mugshot profile stack. Tommie's penchant for conflict is why she reportedly has a bail bondsman on retainer. That says a lot. And this propensity for "wilding out" without warning created a potentially dangerous situation on the LHHATL set the other day that the media got word of.
According to SandraRose.com, Tommie, 33, reportedly pulled out a gun on a cast member during filming of the show. 
To make matters worse, the person that she allegedly was going to use the weapon on is her ex-boyfriend's mother — Karen King.
Devoted fans of the show remember the romance between Scrapp Deleon and Tommie. The two were an item for several years before the Scrapp began dating another LHHATL cast member, Karlie Redd.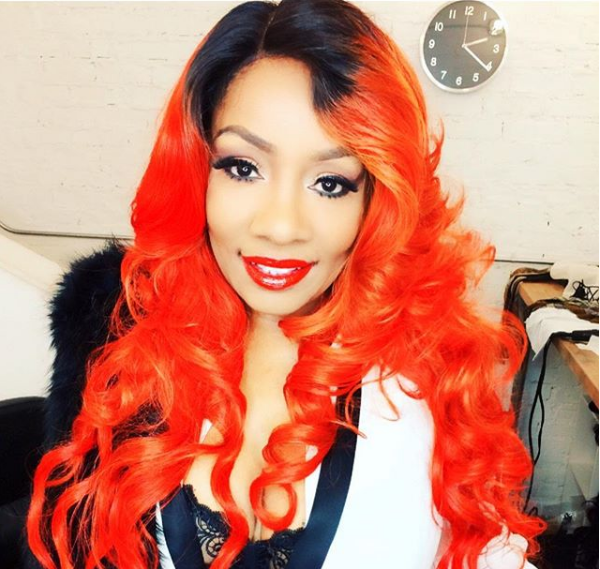 After the breakup, Tommie remained friends with Karen King because they knew each other before she pursued a relationship with her son.
Still, Tommie had one of those left turns when King tried to intervene in the fractured relationship between Lee and her estranged mother. The high-decibel verbal altercation signaled the beginning of the end of their friendship.
The warring factions even took their new beef onto social media, which lasted for days, replete with insults and threats, with Lee saying that King tried to have her arrested. 
An insider told SandraRose.com that, recently, Tommie arrived on the set with two men in her car, but security ordered the men to vacate the premises. The "spy" told SandraRose.com that one of the men was allegedly seen handing Tommie a gun and security confiscated the weapon, which had a bullet in the chamber.
Law enforcement weren't called to the set. But Karen King, who now fears for her life, believes she was the intended target.
"Why is that chick bringing a gun on the set when she's not mentally stable?" the spy claimed King said.
Once word of the fracas reached the media, Tommie tried to clear the matter via an interview with Hip Hop Enquirer. She claims she doesn't need to carry a weapon, as she employs security that does that for her. She added that she wouldn't do it because she is a child of God, to boot.
"I am a child of God and I would never do anything like that," said Tommie. "I have security to carry guns for me; I don't need to have a gun."
She also added that she thinks King, now her ex-friend, is trying to disrupt her situation on LHHATL.
"Karen is upset in this state of her life and she is just trying to sabotage my career," said Tommie. "I'm not over here thinking about killing her. I'm over here focusing on my career."
At this point, no one knows what her true intentions were. Most are of the belief that Tommie, a former concerts promoter who reportedly had her first child in jail, is capable of engineering some turbulence with little provocation.