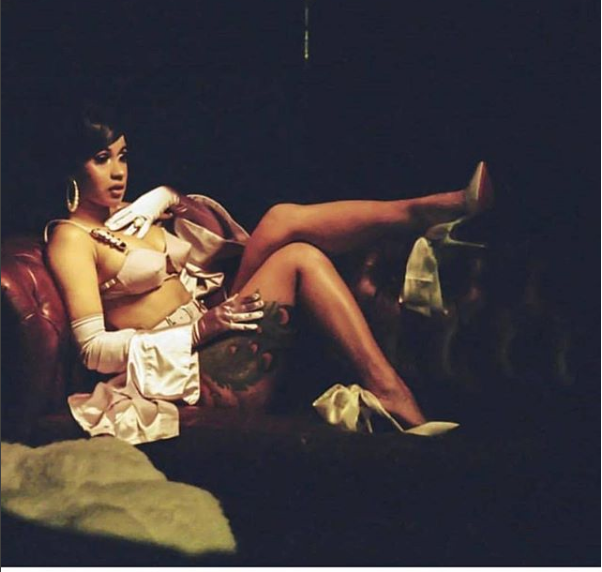 The runaway rap artist of the year, Cardi B, and her meteoric rise in the music game has not come without running across some mid-air turbulence. Now the Cardi B machine has run into a crater sized-hole that may threaten to swallow up the international good will she has accrued since this summer's blockbuster hit "Bodak Yellow."
Cardi is accused of stealing a song and the flow of another artist, Tommy Genesis of Canada, with her just released cut "Bartier Cardi."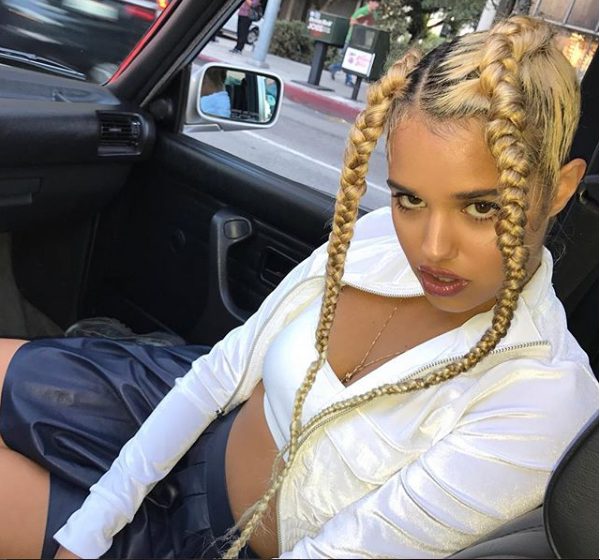 MediaTakeout and HollywoodLife, along with some Tommy Genesis fans, think that the "Bartier Cardi" featuring 21 Savage sounds strikingly similar to Tommy Genesis' cut, simply titled "Tommy," in both beat and flow.
The two publications mention the few similarities between these two songs beginning with the fact that Cardi keeps dropping her own name during her song and that's precisely what is happening in Tommy's song as well (listen below).
This is not the first time that Cardi B has been accused of swiping someone's style. Some fans have stated that Cardi B has copied some of Nicki Minaj's mannerisms and histrionics in her videos. But then again, Minaj was accused of jacking the swag from Lil Kim.
Cardi B is faced with another scandal these days because there's a person on social media that seems to have leaked a sex tape that features a woman who bears resemblance to the Bronx-bred rapper.
It's not yet confirmed that Cardi B is the one that is featured in the video, but her fans believe it's her, judging by the tattoos that can be seen of the woman's thighs in the video.
In any event, check out the two songs side by side, "Tommy" and "Bartier Cardi," and make up your own mind about whether you believe Cardi B swiped from Tommy Genesis. Afterwards, some of Tommy's fans have taken to social media to voice their opinion on the matter.
Source: YouTube/Tommy Genesis
Source: YouTube/Cardi B
Here are what some Tommy Genesis fans think of Cardi B and the two songs:
Cardi the fraud…For once be original in your life… fucking FRAUD..!!#BartierCardi #TommyGenesis #CardiB pic.twitter.com/Y3qV7PS6Ev

— Dustin (@DustinWill29) December 23, 2017
#cardib dropped her new single Bartier Cardi and fans of #tommygenesis are saying Cardi's song… https://t.co/qnam9IWVAS

— The Gossip Twins (@Thegossiptwins) December 22, 2017
The lack of creativity is shameless ! Least we know who the real artist is #tommygenesis who is ultra feminist and very talented no to #BartierCardi just a fraud https://t.co/MPMFFNScGR

— Morena (@MujerBella13) December 23, 2017
What's really going on. The flow is the same. @tommygenesisxxx @iamcardib #tommygenesis https://t.co/YqEx9gvuze

— Steven Tiller (@iLatrell_) December 23, 2017
#TommyGenesis, #CardiB – "#BartierCardi" #Copied? https://t.co/cHr8UVqsE6 #music #hiphop pic.twitter.com/Y6FhnWT6u4

— NewsToter.com (@NewsToter) December 23, 2017