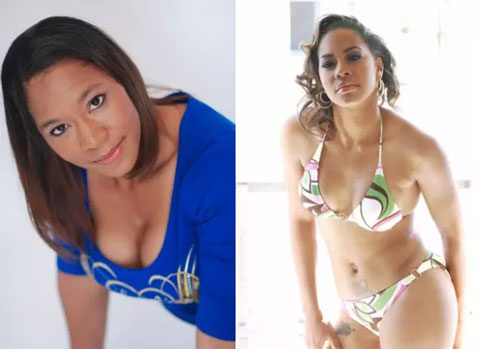 A pornstar's decision to hire a hit man to kill her boyfriend has become a federal case. According to federal prosecutors, Rasheeda Johnson Turner, 37, who also goes by the name Mz. Fiesty, had grown tired of her boyfriend, who was identified as LG in court documents to protect his identity. She contacted a person to kill her partner with plans to collect the $150K life insurance policy. However, the person she contacted was an FBI informant and told the agency about Turner's plan.
Under the direction of the FBI, the informant played along with Turner's plan to kill her boyfriend. The unidentified informant was told by Turner that she had obtained "pure acid" to kill LG but stated she became scared of being discovered. According to court documents, she allegedly said, "I was gonna off blood, myself, but it's hard because I got a kid."
As 2017 came to a close, Turner allegedly stated to the informant "that fly needs to be swatted." Which the informant understood to mean that murder needed to occur soon. According to court documents, the pair met on Dec. 8, because Turner found out her boyfriend was getting familiar with a new woman and might be planning to take her off the policy and cut off access to bank accounts. She showed the informant a picture of the policy on her cell phone, which listed Turner and her daughter as beneficiaries for the life insurance policy. The informant was promised $50K once the policy was paid off and stated, "I'm like, oh no, we gotta get it done ASAP so we can still get that fu—' money."
Critical to Turner's plan, which she named "Operation Dumbo," was using an iPhone app to determine where her lover was. Turner wanted her boyfriend killed the week of Dec. 11, and agreed to pay the informant $500 in advance of the insurance payout. After she allegedly gave him the details and confirmed payment, the FBI contacted the victim and arrested Turner.
The case against Turner is being prosecuted by Assistant United States Attorney Justin Rhoades, Chief of the Violent and Organized Crime Section.
Turner has pleaded not guilty to charges of the use of interstate commerce facilities in the commission of murder for hire and faces up to ten years in prison if convicted.