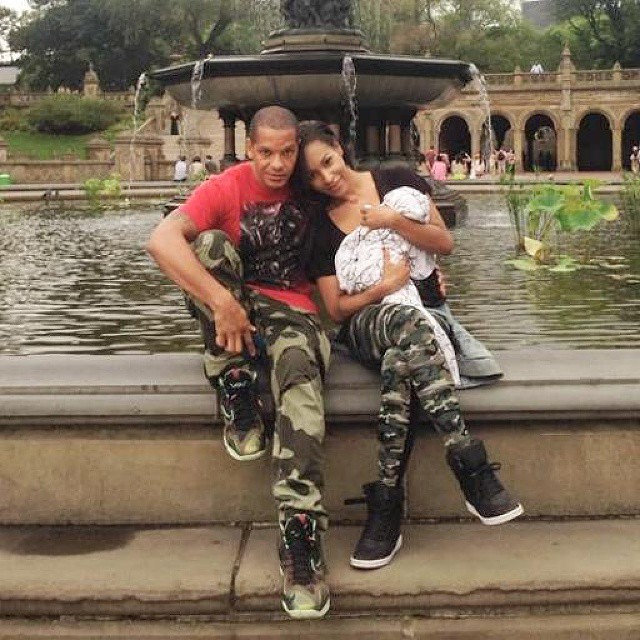 It appears Amina Buddafly is finally putting an end to what seems like a lifetime triangle between her, Tara Wallace and Peter Gunz. The "Love & Hip Hop" beauty has filed for divorce. She posted her papers on IG  this morning. In true Peter Gunz fashion, he reposted her IG story on his page stating; "The End." Amina didn't miss the opportunity to clap back responding on this thread; "The beginning."
In 2017, the couple tried to save their marriage on the popular show "Marriage Boot Camp" where it was revealed Gunz wasn't totally remorseful about constantly cheating on his wife with long-term girlfriend and mother of his kids, Tara Wallace. In 2016, Gunz welcomed children with both women.
In the words of Jay-Z; "Nobody wins when the family feuds." Things appeared to be well with the trio.
So will Amina follow through on her intentions to divorce her husband or will she forgive and work things out? Either way, Ithis writer is happy she is taking her life back and wishing her nothing but the best.
Your thoughts?