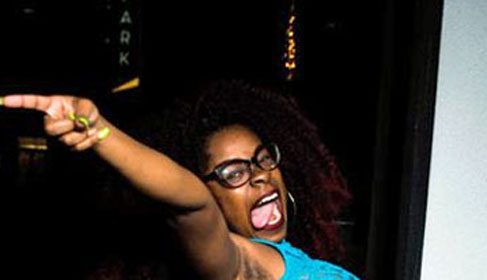 It's not every day that you meet a beautiful, young, Black 28-year-old woman who is down for group sex, but that partially describes Cidney Green. She is the mind behind the now infamous #ATLOrgy, an invite-only birthday party for those into a "swinger" lifestyle.
Last year when she had the first #ATLOrgy, she became a social media sensation and attracted the attention of international media, as well as brutal commentary and memes on Black Twitter. Some claimed that there was only one woman at the event and that all the men were playing video games. Which turned out to be false rumors started by those who did not attend.
This year, the event is called Indulgence and will be at a larger mansion. Already, according to Green, 45 of the 75 slots have been taken in advance ticket sales. The ticket price has been raised to make the event more exclusive. If you are a single man, it is going to cost you around $500 to attend and if you are a couple plan to pay close to $1K.
In fact, Green encourages women who want to meet a rich man to come to her party; according to Green, "rich d–k is better than no money d–k."
Rolling out spoke exclusively to Green at our studio in Atlanta to find out what life has been like one year after the first ATLOrgy and also what to expect at this year's party.