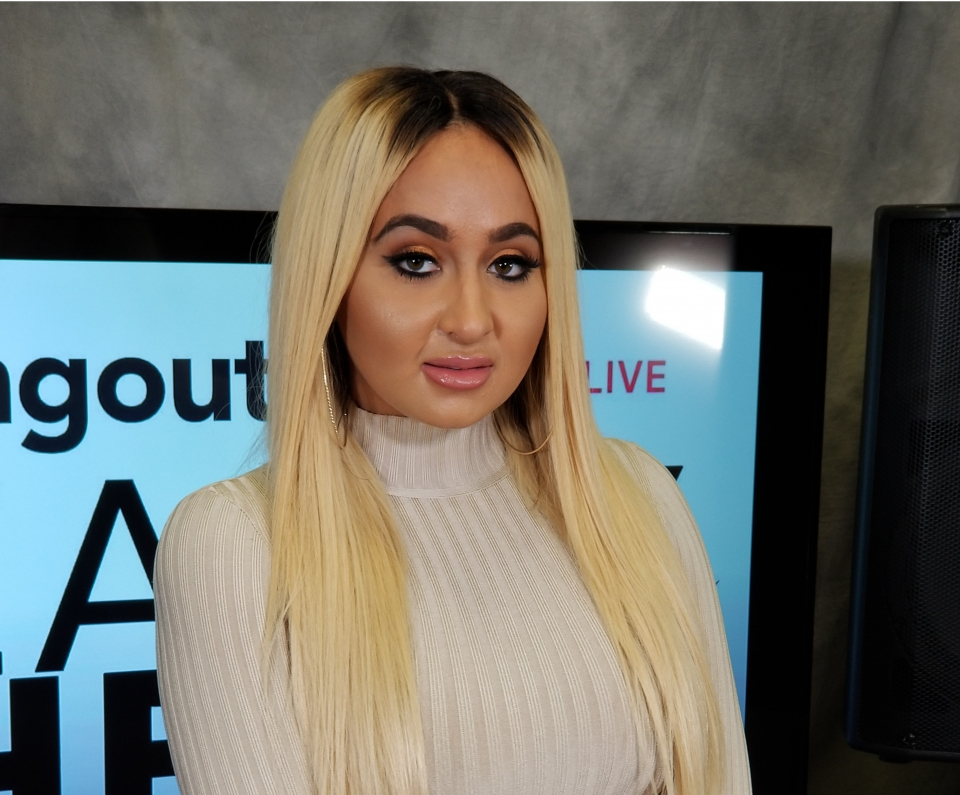 Jojo Zarur is a stylist and cast member on "Love & Hip Hop Miami," the franchise's newest and hottest show. Zarur stopped by rolling out's reality check after attending New York's fashion week and discussed her first season on the show. Her first season was like most as she was caught carrying tea between Amara La Negra and Veronica Vega. Zarur is clear about defending her friend and says she has no regrets standing up for what was right when she took information back to La Negra about the other cast mates talking behind her back. Aside from the drama, Zarur says the show has caused a lot of other reality stars to hit her up looking for an additional storyline as a love interest.
"There are guys from the other casts hitting me up, but I'm not with that," Zarur shared.
She wouldn't share names but she was clear some of the guys pursuing are from other "Love & Hip Hop" franchises. She says that isn't going to be her story, but she does eventually want a mate who can match her fly. Zarur believes she is single now because her standards are high and she refuses to settle.
"I know I will be dating next season, so you'll have to wait and see what happens," she says.
Currently the main man in Zarur's life is her father. During the show, their close relationship is shown in several scenes. She doesn't deny her father dotes on her and has made it really hard for another guy to win her heart over. "My last boyfriend my father didn't like … and that's pretty much what happened. My dad made it hard for him and in the end he was right," she says.
It'll be interesting to see who Zarur steps out with next season. In the meantime, we'll speculate on who is hitting up Jojo's DMs … any ideas?