Is it too late for Toya Wright to tame her daughter Reginae Carter? That is what some fans are asking after Carter, 19, was seen coupled up with a much-older man friend, YFN Lucci, 27, during the NBA All Star Weekend in Los Angeles.
Rapper YFN Lucci, born Rayshawn Lamar Bennett, was seen in a fancy car accompanied by rap boss Lil Wayne's daughter, Celebrity Insider reported.
A video shows a herd of fans stampeding over to Carter's passenger side window as the "Growing Up Hip-Hop" star looked straight ahead. The invasive cameras captured the two and fans screamed her name. Lucci, the more gregarious of the two, interacted easily with fans from the driver's seat, BET.com stated.
When the video of the pair dropped into cyberspace, it went viral and the debate began furiously about whether Carter was dating way outside of her age range. As one fan put it, when Lucci was a senior in high school, Carter was in the 4th grade.
No evidence has surfaced yet that Carter and the "Everyday We Lit" rapper are dating since the exchange caught on camera was innocent. But that hasn't stopped fans from debating their eight-year age difference, which many believe would not get Lil Wayne's nor Toya Wright's approval.
Supporters went back and forth over the prospect of the two being an item.
One person defended Carter, if indeed they are having romantic relations: "This is what comes with a star. You'd think she'd know that considering her dad is one. Blame can't all be his. She grew let her do what she wants! Stop bringing up her dad. Eight years isn't that bad plus he isn't lame, so I'm jealous.what u say in ATL she old enough to cross the street ain't It."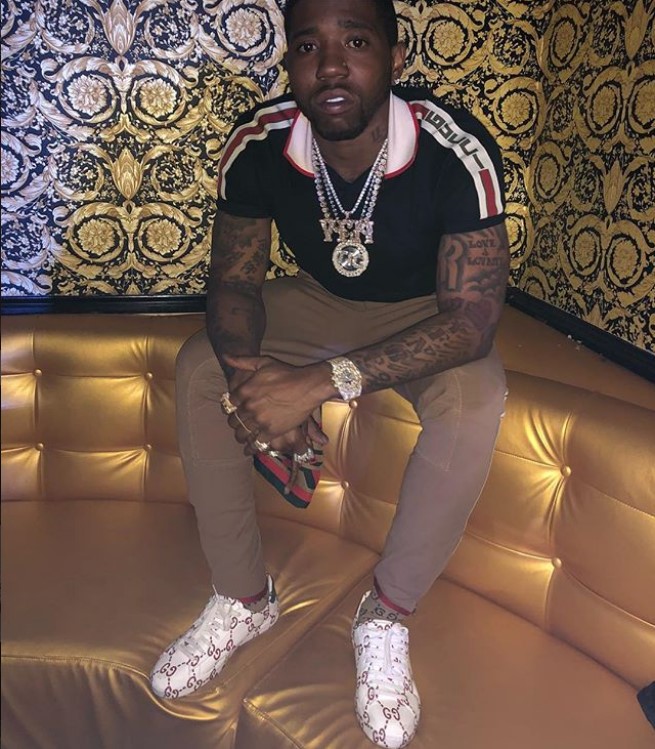 Another follower may have prematurely bashed Carter since the two have not gone public with anything: "But why did he even roll the window down, lol this seems a little planned. This nicca about to be 30 she graduated last year lmaoo cut Trynna be like Tyga.I understand she's grown and legal? But what does a 27-year-old want or have to talk about with a 19 year?She's going to learn her lesson the hard way you see how "grown" she is. "
A third social media follower had this to say, "Ladies on here that are saying age ain't nothing but a number. Would y'all have the same attitude is this was YOUR child. She is hiding; because she knows what she's getting herself into and knowing her, she plays victim a lot. With that being the case I don't think she should be dealing with a grown man and then when something happens tries to play like she didn't know it was going to happen. And she's too young, and she knows that."
YFN Lucci is an Atlanta-bred rapper. His parents are immigrants from Jamaica.
In 2014, he signed a record deal with Think It's A Game Entertainment and released his debut mixtape, Wish Me Well.
His debut extended play, Long Live Nut, was released in 2017 and peaked at number 27 on the Billboard 200 chart. The EP's first single "Everyday We Lit," has peaked at number 33 on the Billboard Hot 100 and became his highest charting single, so far.