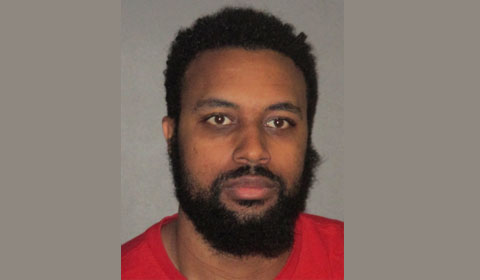 Back in October 2017, tragedy struck Brittany Stephens, 20, in Baton Rouge, Louisiana. It was then that off-duty police officer Christopher Manuel, 27, crashed his Corvette, traveling at 94 MPH, into Brittany Stephens' Nissan SUV and killed her daughter Seyaira Stephens,
Brittany Stephens was a passenger in the SUV along with three other adults who were all injured. An investigation was launched and it was determined this past February that Manuel, who was on paid administrative leave, would be charged with negligent homicide.
Shockingly, investigators decided to charge Brittany Stephens in the death of her daughter for "gross negligence" after police allegedly found that she did not strap her daughter in a car seat properly for the girl's height. Unbelievably, five months after she buried her daughter she found herself arrested by the Baton Rouge Police Department. She was booked into jail earlier on Tuesday of this week and was able to post a $3,600 bail and was released on Wednesday.  When Manuel was charged he posted a $15K bail and was released the same day he was charged and released faster than the mother of the child he killed.
In addition, prosecutors charged everyone else who was riding in the car as follows:
-Janice Gross, 40, was cited for allowing an unlicensed driver to drive her SUV and seat belt violation.
-Seth Eames, 23, was cited for a seat belt violation.
-Breea Gross, 18, was cited for driving without a license, seat belt violation and three counts of child safety restraint violation.