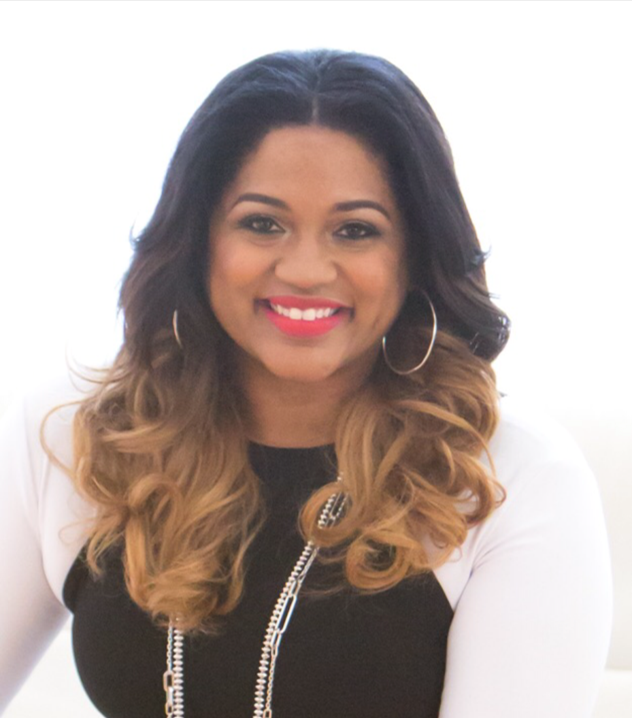 Dr. Tara Rawls Jenkins considers herself to be a chief encouragement officer. This phenomenal woman is also a national conference speaker, convener, and a faith leader. Jenkins creatively communicates God's word by often infusing spoken word, music and dance, and secular cultural references to explain scriptural principles.
Jenkins, who happens to be married to the incredible phenom, Grammy award-winning songwriter and pastor, Charles Jenkins, leads with a fervor to see women, wives and girls empowered at her local church. Jenkins also serves as the director of Women's Ministries and founded MinistryMates.org, which is an organization that equips senior pastors' wives for ministry.
Rolling out spoke with this extraordinary woman of God to discover what qualities make her a chief encouragement officer, what she considers to be her superpowers, and to also find out what makes her light shine.
As a Black woman, what do you consider your superpower to be?
As a Black woman in America, I believe my superpower to be irrepressible resilience. There's a determination and an innate inability to quit in my DNA that rises up when my suppression surrounds me.
What key skills or qualities make you unique as an African American female leader?
The quality that makes me unique as an African American female leader is the flexibility to constantly adapt without adopting. I must adapt to the environments that I serve in without adopting their limited perceptions that are often skewed by flawed imaging or a lack of personal experience in the communities from which we emerge.
What thoughtful or encouraging piece of advice would you give to your younger self?
I would tell my younger self, "Girl! Stop looking for acceptance, when you are the exception!"
I'm sure I wasted too much time and energy caring about fitting in when I was created to stand out, step out and be the leader God intended me to be.
Why is it important for women of color to lead or work in leadership roles and decision-making capacities?
It is important for women of color to lead and work in decision-making capacities because we can! Women of color have a unique perspective as a double minority in our society. This perspective informs decision making and leadership styles in a unique way. This distinguishing factor offers a compassionate connection to all levels of life, unlike any other group.
If you could thank any Black woman history maker for her contributions to society, who would it be and why?
I am grateful for the work and life of Harriet Tubman. She was born a slave but escaped to freedom. What inspires me most about her life is the principle that her freedom was not enough for her. She selflessly earned her "Moses" nickname by continuing to go back and usher more to freedom.
Why is it important for seasoned and experienced Black women to reach back and help younger women of color?
It is imperative for seasoned and experienced leaders of color to be door openers and not gatekeepers. We are all called to 'pay it forward' as we serve alongside others who may misunderstand or be unaware of our contexts. There is a requirement to lead with legacy in mind. If your work will die when you do, you have done a disservice to those you were called to serve in perpetuity.
How do you feel about the hashtag #CollaborationOverCompetition? What qualities or values do you deem indispensable in your business partners or collaborators?
#CollaborationoverCompetition is the philosophy we must adopt in order to experience the essential unity required for maximized impact. I believe that true excellence has no competition. When each individual is doing what they were called and gifted to do, there's no room for insecurity and no time for comparison. 'Hateration' comes from lack of participation in the specific role in which you were created to operate.
What are your thoughts on taking risks? Making mistakes?
No risks — no rewards. Failing is inevitable. It is imperative that we find ways to fail forward, learning from every mistake and gleaning wisdom from every person we meet.
What are three success habits you implement into your daily routine to maintain your success, sanity, peace of mind, etc.?
My three success habits can best be described as Time, Team and Trust.
Time: Time with God can lead you to clarity and to God-ideas regarding your life personally and professionally.
Team: Surround yourself' with [people] who want what's best for you. If that is ever in question for any reason, edit your inner circle to always be the people that you have no questions [about] where their loyalty lies.
Trust: Trust the process that it takes to accomplish what you need to accomplish. If something didn't happen with ease I used to say, 'It must not be meant.' However, now I realize that in order to get to some end goals, there are processes that are unavoidable. Trust the process and seek to make forward movement daily!
As a successful woman in business, what is your greatest or proudest achievement?
My greatest moments are when I see my teenage daughters present when I'm leading and serving others. I know that what they see impacts what they know to be possible. I am excited that they are living a life perceiving no limitations.
Who is your biggest inspiration? Why?
My mother is the most giving, selfless, sacrificing person I have ever met! She never stops giving. She is never not serving. I was raised as her only child. She birthed me in the middle of divorcing my father. She worked shifts for quality control at Procter & Gamble's manufacturing plant, making sure the world got the best Pringles Chips and Duncan Hines Cake Mix until I graduated from Clark Atlanta University. She then retired from P&G and used her master's degree for a second to be a school guidance counselor until my husband and I had our first child. She then dropped everything to move to Chicago and help with our three amazing children. There's no one like her on the planet!
If you could have any person in the world become your mentor, who would you choose and why?
An amazing mentor for me would be first lady Michelle Obama because somedays it's hard to go high when they go low! She has masterfully balanced serving others while having her own countless accomplishments.
For more info on First Lady Dr. Tara Jenkins, her ministry and more, visit www.TaraJenkins.org