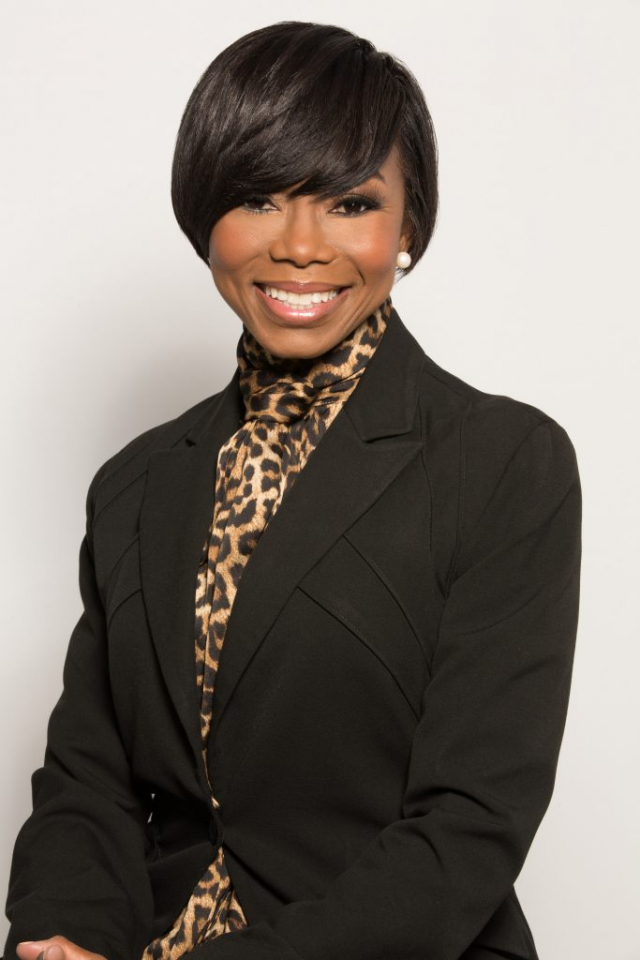 Black women are rising in the ranks in the world of business. Stella J. Ringer is a woman who is paving the way for women in business. She serves as the senior entertainment marketing manager for the Coca-Cola Company. As a woman in leadership at a Fortune 500 company, Ringer upholds the Black female success factor. Not only does she work hard to achieve her own goals, she understands the value of successful Black women extending a hand to the younger generation. She spoke with rolling out about her journey to success in business as a minority.
As a Black woman, what do you consider your superpower to be?
One of my superpowers is my collaborative leadership style. I think there are stereotypes about Black women not being team players, withholding information, emotional and angry. I've never fallen into those false myths. I've always created an environment of inclusiveness, understanding that everyone brings something different and ownable to the table. I leverage team similarities and differences, which always results in bigger, stronger outcomes.  This approach has served me well professionally, personally and via the community work I lead.
What key skills or qualities make you unique as an African American female leader?
My relentless desire to reach back and help others along the way makes me unique as an African American female leader is. I think if you ask any leader the importance of coaching less experienced colleagues, the answer will always be, it's of the utmost importance. I do my best to make myself available to anyone who reaches out with questions or an invite for coffee to lend any advice that may help them along their journey. I remember when I was in their shoes and appreciated those who offered a helping hand as it truly made a difference.
What thoughtful or encouraging piece of advice would you give to your younger self?
I would tell my younger self to never conform or change who you are to emulate someone else. I've learned the importance of embracing who I am. It's fine to have others inspire you, but we all have a unique thumbprint that makes us special. When we see successful people, we only see the "success," we don't know the backstory.  I would encourage the younger Stella to tell her own story and be authentic, you never know how your story will encourage and uplift others.
If you could thank any Black woman history maker for her contributions to society, who would it be and why? 
I'll answer from a historical and modern-day perspective. When you think of vision, leadership and risk-taking, both women have that Black girl magic. First, Harriet Tubman. Five (5) feet, 2 inches tall and fearless. Her bravery, strategic planning and attention to detail led slaves to freedom via the Underground Railroad. Her leadership qualities stand true today – for men and women. I commend and admire her tenacious spirit.
Women's empowerment is a passion of mine, and no other publication uplifts and tells our story like Essence magazine (and rolling out). A modern-day history maker I admire is Susan L. Taylor. The words tenacity, perseverance and faith come to mind when I think of her journey. Through her efforts, little African American girls continue to see smart, beautiful and powerful women who look like them.
How do you feel about the hashtag #CollaborationOverCompetition? What qualities or values do you deem indispensable in your business partners or collaborators?   
I applaud and support #CollababorationoverCompetition. Collaboration reaps teamwork and support; unhealthy competition creates dissension and non-trust. Per my experience, collaboration works when there are upfront discussions regarding expectations and buy-in. As African American females, we're stereotyped to compete vs. working together. To debunk the myth, I'm laser-focused on understanding my role on the team — and ensuring others understand — being respectful of others' opinions and truly listening so I can be an effective collaborator.
What are your thoughts on taking risks? Making mistakes?
Risk taking and making mistakes are part of growth in business and in life. If there's no risk, there's no opportunity to reap a reward. If we don't take the chance to strive for a goal or move towards a dream, we'll always have the "what if" question in the back of our minds. My advice is to go for it. You can only fail if you don't try.
What are three success habits you implement into your daily routine to maintain your success, sanity, peace of mind, etc.?
Prayer with my family
Prep for daily business priorities
Execute, execute, execute.
As a successful woman in business, what is your greatest or proudest achievement?
My proudest achievement from a business perspective is when I took the risk of moving from one business discipline (HR) where I was on an upward trajectory to a discipline that was a developmental opportunity (marketing). It was my proudest moment because it took me out of my comfort zone and allowed me to validate (to myself and others) that transferable skills are key. I had no traditional experience in marketing but knew I had the business skills necessary to add value and make a difference. It's been a decade since I took that leap and it was worth it, professionally and personally. Boldness enabled me to jump. Don't allow fear to keep you on the launch pad. Just jump.
Who is your biggest inspiration? Why?
Like many African Americans, I come from a lineage of strong women. my grandmother, Stella Bynum Josep, is my biggest inspiration. Although she had an eighth grade education, you wouldn't have known it by speaking with her.  Her resilience in helping my parents raise our family, working two-plus jobs, her church involvement and encouragement to focus on our studies spoke volumes. Since I am her namesake, we had a special relationship. I aspire to be the well-rounded, soft warrior she portrayed every day.
If you could have any person in the world become your mentor, who would you choose and why?
Oprah Winfrey. Her perseverance is bar none, she's turned personal tragedies into triumphs and leads with grace and valor.