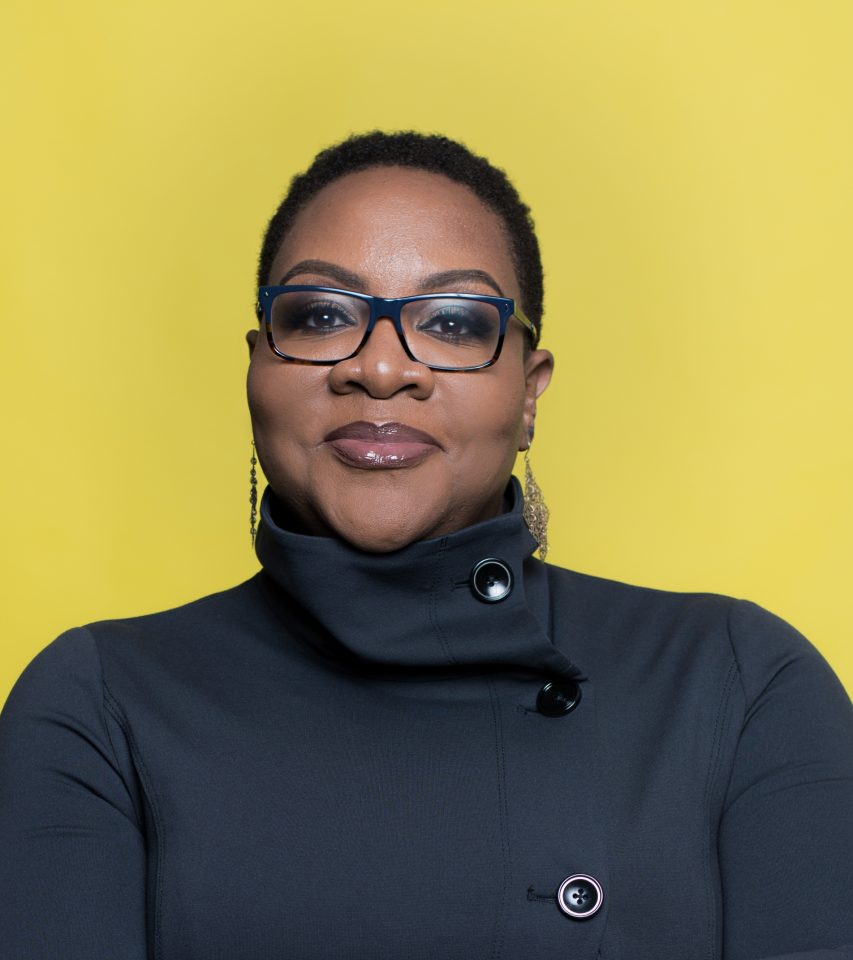 "I'm Lawanda Hall … Allow me to reintroduce myself. My name is Elle … Elle Michell," says Elle Michell, a woman who rejects titles. She possesses a range of gifts and talents that empower her to connect and engage with people, and enhance their greater purpose. According to Michelle, she has the ability to give her all "to the hearts and souls of individuals who need help through coaching, speaking and guiding." Hall helps her clients deal with deep issues that are holding them back.
How did you arrive at your career choice?
Life coaching is not something that I set out to do. It actually chose me, so to speak. I am a pedigree risk management and insurance professional and have enjoyed that career for nearly 20 years. As someone with an entrepreneurial spirit, I started a boutique risk management consulting firm and intended to provide risk management and insurance consulting for small and lifestyle businesses as well as middle market companies. However, no one called me for those services and instead called me for other things such as ghostwriting, general business challenges, interview prep, attorney referrals and other such things. In order to fully understand the needs and also to be able to fluidly mimic their voice in a responsible and authentic manner, I started doing what I now call Think Tank Sessions. This was a way for me to download their thoughts and perspectives and get a clear picture of what drives them. Interestingly, my clients found great value in those Think Tank Sessions because it organized their thoughts and objectives in a productive and progressive manner. Effectively, it empowered them to create a roadmap and an action plan which helped them to achieve their objectives. So, they began to refer people to me for think-tank sessions. That was the beginning of my evolution toward becoming a life coach.
Also, I have mentored many young ladies throughout my life and each of them has all encouraged me to "package" myself in order to help others as I have helped them.
How do you stay at the leading edge of your craft?
Overall, I think being a good life coach, as with any other coach, is a function of drawing from experience, exposure and the ability to self-assess, transparently. And so I continue to enjoy a wide variety of life experiences; intentionally invite diverse exposure opportunities into my wake and by self-coaching.  I am definitely my most important client. In addition to self-coaching, I also have a life coach who is a great mentor as well.
Additionally, I give my clients my full throttle focus and energy, so I have to balance by refilling often and proactively. I do this by basking in creative energy, spending time near water, reading, writing and continually studying and observing the manner of people via intentional listening in public, aka eavesdropping.
What keeps you motivated?
My clients. It is truly a symbiotic connection and a beautiful exchange of energy. Observing the impact and their evolution feeds my soul.
What has been the most impactful moment in your career?
Arriving at the intersection of who I am and what I know. I am not exactly sure when or where on the journey it happened; however, I remember a time when I was not there and struggled to understand how to connect all of the pieces of my being in order to access every little piece of my freedom and experience total fulfillment. It took some time to yield to the power of sitting in such a place.
What separates you from others in your field?
I bring all of my life experiences, analytical acumen and creative gifts to the table for the benefit of my clients. I have navigated a very broad range of life experiences, challenges, and adventures — the amalgamation of which have yielded in me a sense of humility, acceptance and unfiltered love. As such, my client engagement style shifts based on the need; so, sometimes I am a parent, sister, friend, mentor, risk manager, investigator, challenger, godmother, favorite cousin or crazy tell it like it is auntie. … No matter the style, the common thread is an advocate.
Also, I am literally trained as a professional risk manager and investigator. Instead of managing corporate risk, I mitigate the risk of my client's living unfulfilled lives with incomplete objectives and unrealized dreams. My methods are tailored, nonconventional, challenging and very effective.
Do you consider continued learning important?
Absolutely! I am a lifelong learner and truly enjoy the high of learning something new and challenging myself to sit in the seat of another person in order to explore their perspective. As the world turns, it changes and so do the people in it. In order to remain relevant and engaged, we must be aware of and participate in the evolution.
What affirmations do you repeat that led to your success?
You were created in the image of the Creator and therefore created to create. Everything you do and not, don't say and not, saying is creating something. Be intentional about that what you are creating and know that you are free to create endlessly and bountifully.
And also my hashtags – #LiveLove, #SpeakLife, and #FreePeople.
They remind me of my commitment to live a life led by love, intentionally use my words to create, invigorate or resuscitate life, and help people access the full arc of their freedom.
Name three books that have changed the way you view life.
The ONE Thing by Gary W. Keller and Jay Papasan
Kisses from Katie: A Story of Relentless Love and Redemptions by Beth Clark

The Subtle Art of Not Giving a F—: A Counterintuitive Approach to Living a Good Life by Mark Manson
[cigallery]