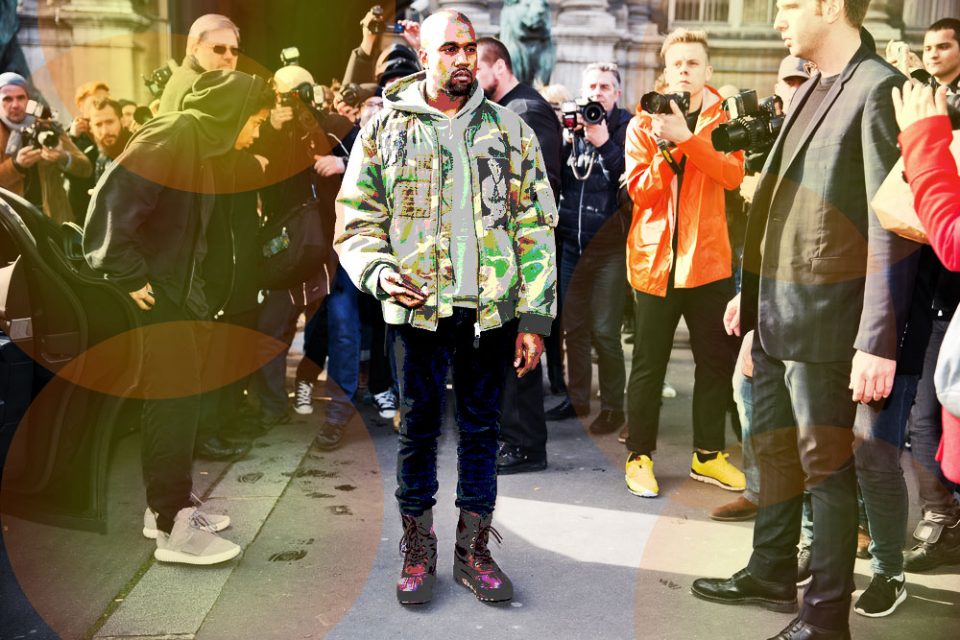 Kanye West
DOB: June 8, 1977
Kanye West has been under fire recently for referring to slavery as a "choice" on TMZ and posting multiple cryptic tweets endorsing President Donald Trump. Still, there's no question regarding the producer-turned-rapper's impact on the culture. After producing a number of hits for household names such as Jay-Z, Alicia Keys, and Ludacris, Kanye released his first studio album, The College Dropout (2004), which included hit singles "Through the Wire," "All Falls Down," and "Jesus Walks." Kanye's sharp-witted lyrics, "I say, 'F*ck the police,' that's how I treat 'em/ We buy our way out of jail, but we can't buy freedom/ We'll buy a lot of clothes, but we don't really 'em/ Things we buy to cover up what's inside," still resonate.
The emcee continues his winning streak, releasing seven more solo studio albums. From the soulful tracks on his sophomore album Late Registration like "Crack Music," in which Kanye unapologetically raps "That's that crack music n*gga/ That real Black music n*gga," to the concise tracks on his recently-released eighth studio album, Ye, like "No Mistakes," where he raps, "They say 'build your own,' I said, 'How Sway?'/ I said 'slavery a choice,' they say, 'How, Ye?'/ Just imagine if they caught me on a wild day," Kanye continuously proves that no topic is off limits.
Definitive move to mainstream…
Kanye's outspoken personality has been a trending topic for years, even outside of his rhymes. In 2006, the rapper went off-script during a live Hurricane Katrina relief television program and declared, "George Bush doesn't care about Black people," in response to the former president's lack of urgency in helping victims. The controversial moment served as a preview of Kanye's unpredictable persona that we would see again. At the 2009 MTV VMA's, Kanye was heavily criticized after interrupting Taylor Swift during her acceptance speech for Best Female Video, stating, "Yo, Taylor, I'm really happy for you, I'mma let you finish, but Beyonce had one of the best videos of all time!" The shocking act was arguably Kanye's most controversial moment of his career.
Though Kanye seems to receive more criticism than praise these days, it appears as though the hip-hop legend has no plans to slow down. His new collaborative project with Kid Cudi, Kids See Ghost, is due out on his birthday.
Tupac Shakur
DOB: June 16, 1971
Tupac Amaru Shakur was born to Afeni Shakur and Billy Garland, both of whom were members of the Black Panther Party. After multiple moves around the country as a child, Tupac began his music career in California as a young adult. In 1991, he signed a record deal with Interscope Records and released his first album, 2pacalypse Now, which addressed issues Tupac experienced such as police brutality, poverty, and racism.
Definitive move to mainstream…
After a boy who was said to have been influenced by the album killed a Texas state trooper, former VP Dan Quayle criticized Tupac's graphic lyrics, stating, "There's no reason for a record like this to be released. It has no place in our society." Although some criticized Tupac's poignant lyrics, many fans related to the struggles that the rapper publicly shared. Tupac continued to climb the ladder of his success with his acting roles, starring in '90's classics Juice, Poetic Justice, and Above the Rim.
With the release of his second album, Strictly 4 My N.I.G.G.A.Z., in 1993, Tupac's rise to fame grew, but much of his success was overshadowed by legal trouble. After multiple accounts of assault and sexual assault alike, Tupac was sent to prison during the time when his third album, Me Against the World, was released. The album, which included the hit single "Dear Mama," accrued major success. The rapper was the first artist to peak to the Number #1 spot on the Billboard charts while serving a prison sentence. Tupac was released early due to a bond paid by Marion "Suge" Knight, the CEO of Death Row Records. Tupac signed with Death Row later in the year and released his fourth album, All Eyez on Me.
At the cusp of the infamous East Coast-West Coast feud, Tupac Shakur was gunned down in Las Vegas in 1996. Complications from the shooting ultimately led to his death. The murder remains a mystery and following his death, previously recorded songs were still released under his name.
Tupac Shakur was a true Gemini, one side of his complex personality seemed to be caring and nurturing, while another seemed cruel and heartless. In addition to being one of the most influential rappers, a successful actor, and a passionate social and political activist, Tupac made an impact on hip-hop and pop culture that will never die.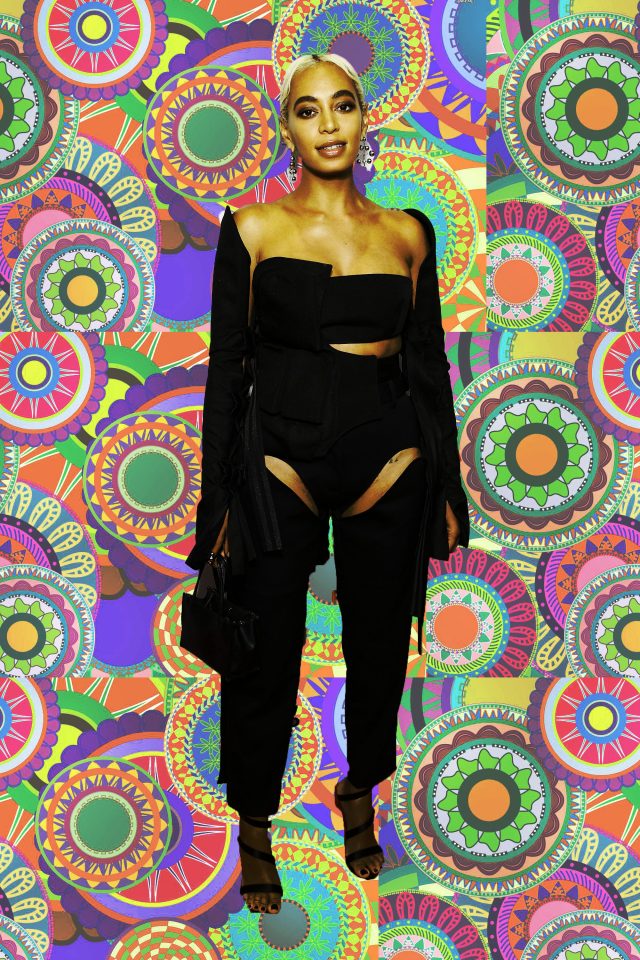 Solange Knowles
DOB: June 24, 1986
Solange Knowles may be Beyoncé's little sister, but the carefree songstress has made a name for herself in the entertainment world.
Solange's rise to fame was no surprise amidst her father Matthew Knowles, the label owner behind Music World Entertainment, and her sister Beyoncé Knowles, a musical icon and former member of Destiny's Child. Solange joined the girl group on tour as a backup dancer when she was 15-years-old, but the talented teenager had dreams of her own. She later recorded her own album Solo Star and pursued acting, playing in the 2004 comedy Johnson Family Vacation alongside Vanessa Williams and Cedric the Entertainer and Bring It On: All or Nothing opposite Hayden Panettiere in 2006.
Solange released her second studio album Sol-Angel and the Hadley St. Dreams in 2008, but she would not see major commercial success until the release of her third album, A Seat at the Table, in 2016. The project, which peaked at No. 1 on the U.S. Billboard 200 Chart and No. 1 on both iTunes and Apple Music, is filled with awe-inspiring songs detailing the experience of being Black in America. Solange wrote most of the album in New Iberia, a town in Louisiana where her grandparents lived, to capture the magic and roots of her culture. Critics praised Solange for painstakingly honest tracks like "Weary," which captures the essence of being tired of injustices in society, "F.U.B.U." a collaborative track in which Solange trades vocals with The-Dream and B.J. the Chicago Kid, and the self-explanatory "Don't Touch My Hair."
The success led to Solange's Orion's Rise live performance series, which fused music and performance arts. The singer also added additional dates to benefit Hurricane Harvey victims by donating proceeds to relief efforts. Solange's commitment to community, justice, and equality alike earned her the American Express 'Impact' Award during the 2017 Billboard Women in Music Awards.
In an interview earlier this year with Surface magazine, Solange revealed, "I'm not at all interested in entertainment. I'm really interested in energy exchange between the viewer and the performer. One way to do that is to make an inclusive experience through style, through energy, through space."
We look forward to what's next from this talented powerhouse. –tamia mallory