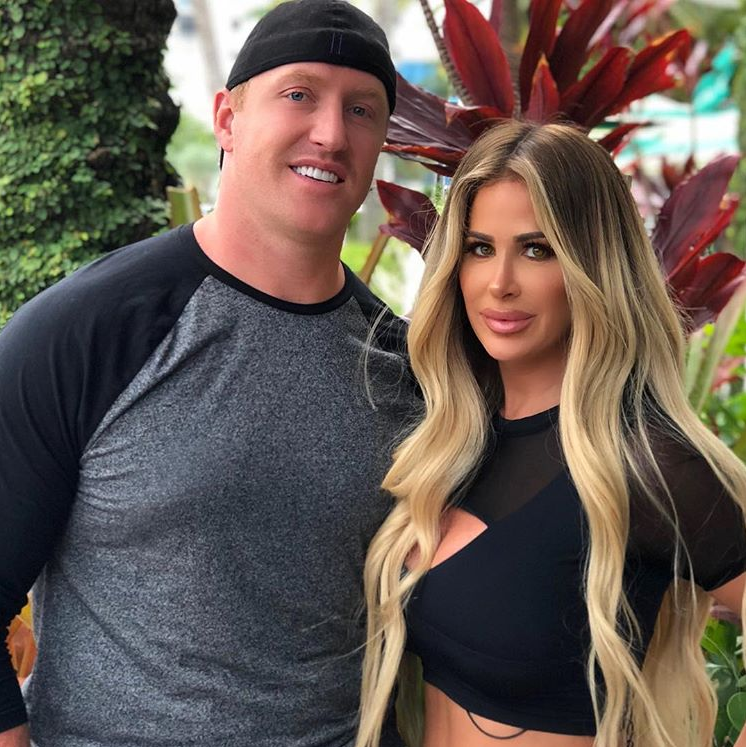 Reviled "Real Housewives of Atlanta" cast member Kim Zolciak-Biermann reportedly angered tens of thousands of attendees at a gay Pride event in upscale Key West, Florida, over the weekend.
Zolciak-Biermann, 40, brought her entire family onstage as she lip synced to a rumbling audio of her new track "Wig."
Jezebel magazine denounced Zolciak's new single and performance as being "the worst way to celebrate Pride."
Husband Kroy Biermann, a former NFL star with the Atlanta Falcons, along with son Kroy Jr., 7, and daughters Brielle and Ariana danced and pranced onstage as the track played.
Jezebel writer Bobby Finger said Zolciak's new single "totally ruined" the Pride month event in Key West.
"The presumably computer-generated single 'Wig' has been teased on her Instagram and played in lower than low-quality in front of an audience of tens at the 5th Annual Stoli Key West Cocktail Classic, and both versions have come dangerously close to making me incapable of feeling proud of anything, let alone my own gayness," Finger wrote.
Finger said the term "wig" is often used to denote "snatching wigs," but Zolciak literally pays homage to her wig collection.
These are some of the lyrics:
Sorry you missed my party
I didn't see you call me
I'm just being honest
I wish I gave a…
Get off my wig my wig my wig
My wig my wig, yeah
Bitch, get off of my wig
Check out the performance below:
What do you think about Zolciak's performance? Will you download the single?