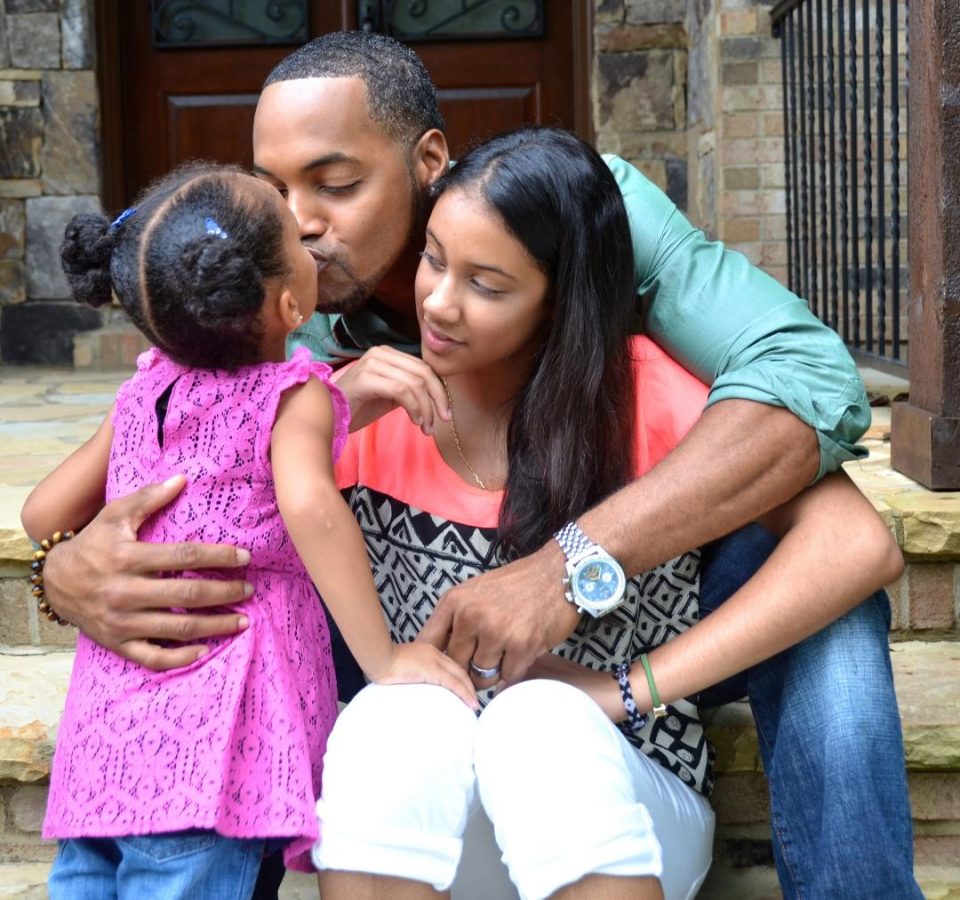 The "rolling out Father's Day" series spotlights incredible African-American dads on their journeys through fatherhood. Today we are spotlighting DJ Fadelf, co-author of the award-winning Single Man Married Man; co-partner of Ovation Cologne & Brand; official DJ for three-time Grammy winners G&B; owner-operator of Luxe Sound Entertainment, FIT Radio DJ, and Buzz Brand Marketing.
With the heavy professional load, Fadelf still finds time to be a husband and dad.
Rolling out caught up with this super dad to talk about how he balances his and family.
What legacy are you leaving for your children and the children of your community?
Because a legacy is far more than just a tangible item you can leave and or hand down, in addition to investments, properties and businesses, I will leave my children the power of loving themselves unconditionally and without judgement. My children will understand the power in relationships, humility, favor and paying it forward. Material and physical items can fade, be lost or taken or sold, but as it's been said, "Give someone a meal and they will not be hungry, but teach that person to farm and cook, and they will always eat."
How would you describe your fatherhood culture?
My fatherhood culture is that of the Alpha Male. I lead by example, consideration and understanding. I teach my children the importance of forever learning and respect for themselves and others. I make sure my kids understand that I am Dad first but still a fun-loving, goofy, emotional best friend who loves them unconditionally.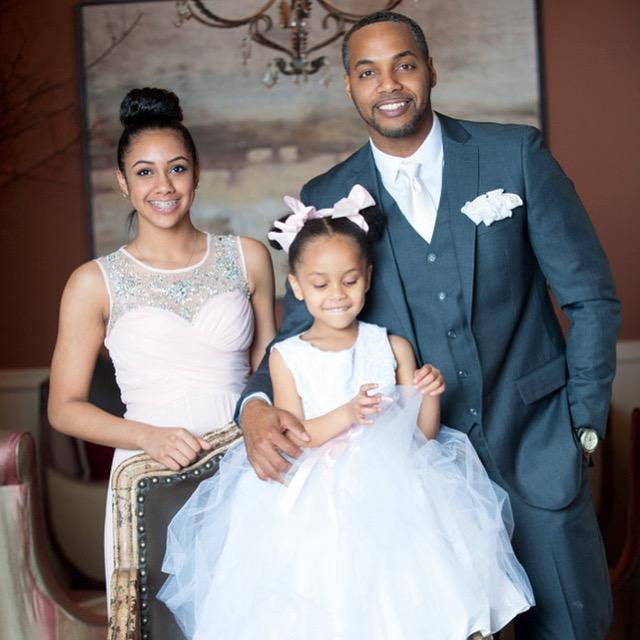 From a father's perspective, what two books would you recommend every child read?
Two books I will have my children read and would recommend to other children are:
The Power of Character in Leadership by  Dr. Myles Munroe.
Although it may take some time and conflict with some of their beliefs, I think every human being should read the Bible to understand and decipher the teachings themselves and be able to have healthy conversations about the literature and how it relates to life.
Why is it important to expose children to education and valuable skills?
Forever learning is something I am always saying because knowledge is power, but that knowledge needs to be accurate, studied and researched. Because education, factual information and knowledge is power, I ask my daughters periodically "What did you learn today that you didn't know yesterday?" If the answer is nothing, we learn something, no matter how small it is.
As a father and a life coach, describe your playbook.
Because life is constantly evolving and always growing faster and faster, I have no playbook. As mentioned before I just lead by example. I preach and practice:
Respect and value time;
Lead with good character;
Be sure to have positive consistency;
Value yourself and those who value you and themselves;
Honor, respect and sow into your relationships with a humble and giving heart.
Which fatherhood experiences have taught you the most about yourself?
Allowing my older daughter to speak freely and without judgement about her feelings, concerns and wants instead of scolding her for doing something I didn't agree on or approve of allowed me to see, hear and feel another side of her. This moment allowed me to grow as well.
What insightful advice would you suggest about building a network?
When it comes to building a network, make sure your children understand the importance and power of relationships. Their relationships can be their best assets or greatest downfall. Your network, to a great extent, will dictate your future. It's important that they know that building a great network is not just about befriending everyone but being the energy they seek to attract. Networking starts with yourself. The folks you choose to network with speak to who you are and/or aspire to be. Network with a "What can I do for you" heart and mentality. Network without hidden agendas. Network looking to build bigger and better opportunities for everyone.
Why should you read every day?
Reading every day is essential because it keeps the mind sharp and active. The brain is a muscle; it should be trained and challenged like all your other muscles. Just like exercise, when reading, it's not just about reading — it's what you're reading, too! Make sure your mental health diet and intake involve things that will create good muscle growth and build good character.
 Name one life lesson that no one taught you, but should have.
There are so many lessons in life that I was never taught and had to learn the hard way through trial and error. Even still to this day, there are lessons that life will throw at me. We never stop learning. The one lesson I was never taught that I wish I learned at an early age was not to put a time limit on your dreams and visions. When you follow society's timing of when something is supposed to happen, you miss out on a lot of enjoyment and do things that are not tied to your purpose in life.
How important is keeping your word?
Keeping your word is extremely important because it speaks to your character and the things you value. Keeping your word shows consistency and respect for your relationships.
When it comes to protecting yourself at all times, physically and mentally, what would you tell your children?
When it comes to protecting yourself at all times, physically and mentally, I would tell my children to learn themselves, love themselves inside and out, and believe in themselves without doubt, so that no one can attempt to tell them who they are. I would tell them to make sure the people they choose to surround themselves with are people who want the best for them. I also try to keep them fit mentally and physically.
Social media handles: Dj Fadelf | @djfadelf