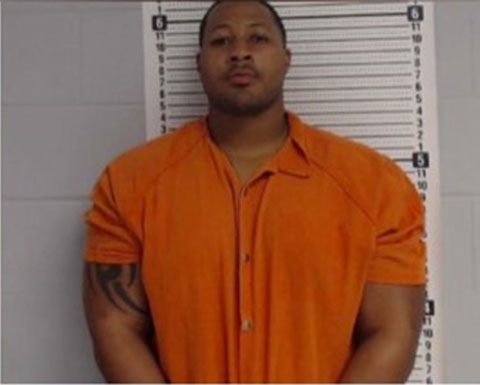 The start of a promising career in criminal justice is over for former Rockdale County Sheriff's Deputy Ezra Black, 25. Black worked in the Rockdale County jail system as a guard. The county is a 45-minute drive east of downtown Atlanta. But something tipped off investigators within the department and an idiotic decision has cost Black his job and his freedom.
The Rockdale County Special Investigations Unit received a tip in early July 2018. That tip, according to WSB-TV, was that Black was supplying prisoners with contraband; specifically, he was selling cocaine to the inmates. Investigators obtained a search warrant and arrested Black, who had three grams of powder cocaine and a handgun in his vehicle at the time. He admitted to investigators that he was the dope man and was making a drop off to an inmate.
Charged with a list of crimes, Black found himself processed and in the very jail he used to guard. According to the Rockdale County Sheriff's Office jail records, Black has been charged with crossing state or county guard lines with weapons, intoxicants or drugs without consent, possession of cocaine with the intent to distribute, possession of a firearm during the commission of or attempt to commit a felony and violation of oath by a public officer. Rockdale County Sheriff's Office spokeswoman Yolande Moore issued the following response to media: "The entire office is in shock. It was hard for us to believe that this was going on in our jail."
Black had only been employed six months by the sheriff's office and is being held without bond.