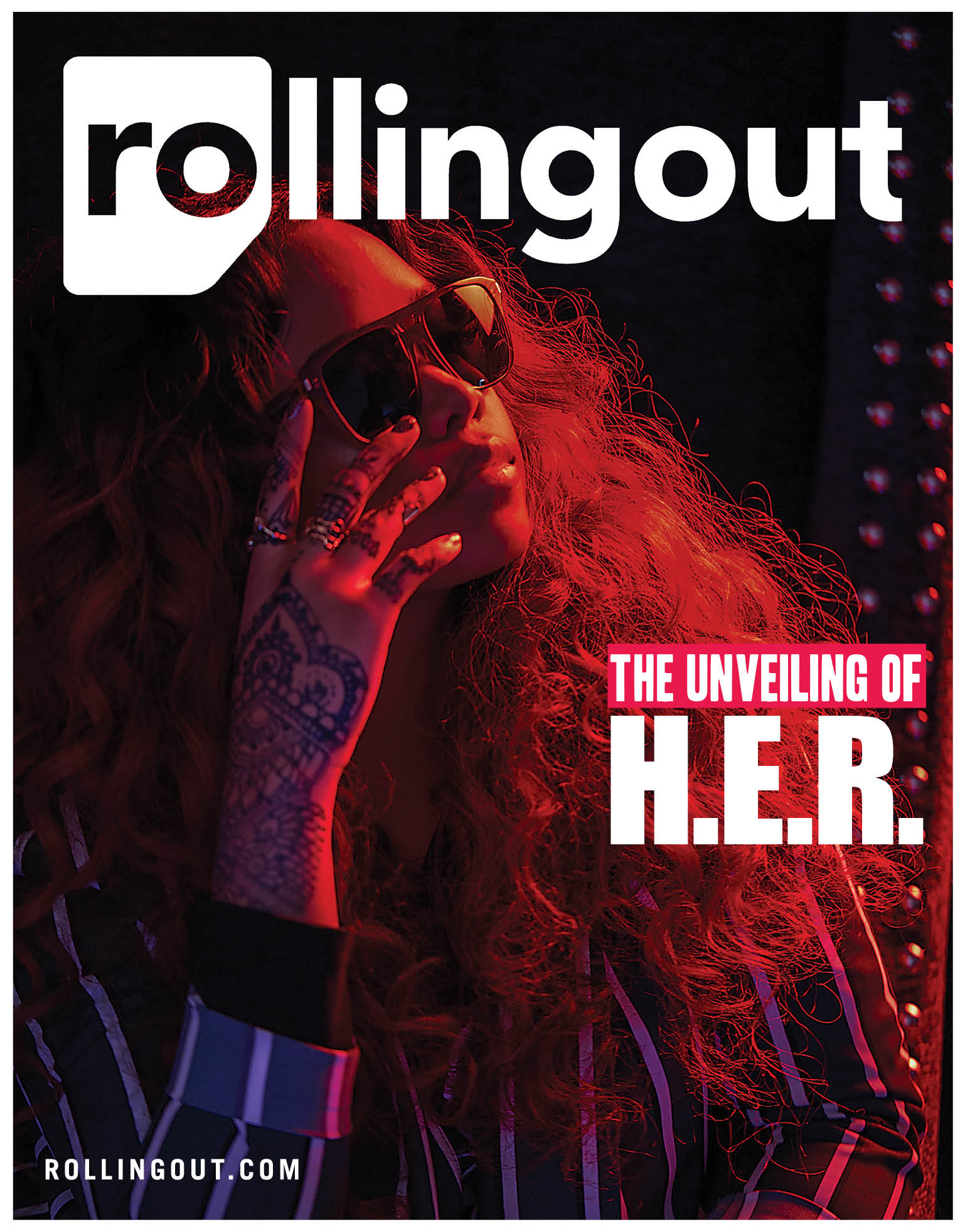 In a dimly lit studio in the heart of New York City, we set out on a journey to unveil the mystery of H.E.R. The music and vibe would be first. The look and style would come later, if at all. It was the essence of Having Everything Revealed in time.
We live in an era where accessibility has become the norm. Social media and Google make it possible for us to discover a person's life, past and ideology in a matter of seconds. Nothing is a secret. Nothing is sacred. Everything is shared. Everyone seems to be fighting for a space to compete in the "attention economy."
H.E.R., on the other hand, presents herself as the antithesis of this generation. Her first three digital album covers only featured the silhouette of a woman; her social media pages highlight photos of her covered face; and her stage show features lighting so dark that audience members can't always see her face clearly. She is the master of the art of mystery.
On the day of our interview inside Meir Studio in Midtown Manhattan, the 21-year-old artist exuded a quiet confidence. She was soft-spoken but direct. Her long, curly hair served as her crown, while dark glasses shielded her eyes. We discovered that what lies beyond the veil is often revealed through the vulnerability of her music.
"I'm not really hiding," H.E.R. explained during our interview. "If anything, the music is displaying exactly who I am. It's telling you everything. When I first [decided to] release the music, I didn't want my name attached to it, and I didn't want my face attached to it because that would get in the way of really understanding who I am. If anything, I wanted to show more of myself, more of what I go through and what I feel more so than what I look like, what I wear, or who I'm with. It's about focusing on the music. Some people want the attention, some people want the spotlight, and that just wasn't it for me. I wanted it to be about the music, so maintaining that is kind of difficult. But it's something I found made the most sense because it's about the music at the end of the day. That's what I'm most passionate about. It's kind of scary telling a story and being totally honest and totally vulnerable."
H.E.R.'s gifts told the story first. As a child growing up in Vallejo, California, she was considered a prodigy after learning to play several instruments before the age of 10. She gained national attention and attracted several major labels by the time she became a teenager.
"I never really thought of myself as someone who was gifted. I was just having fun," she recalls. "I was a kid. I would go home and play instruments, and I would be at school on the playground the next day. It didn't really occur to me that I had influence or an impact on people as far as my musicianship and my artistry. That never clicked for me because I was so young and I just did it for fun. It was something that I loved to do."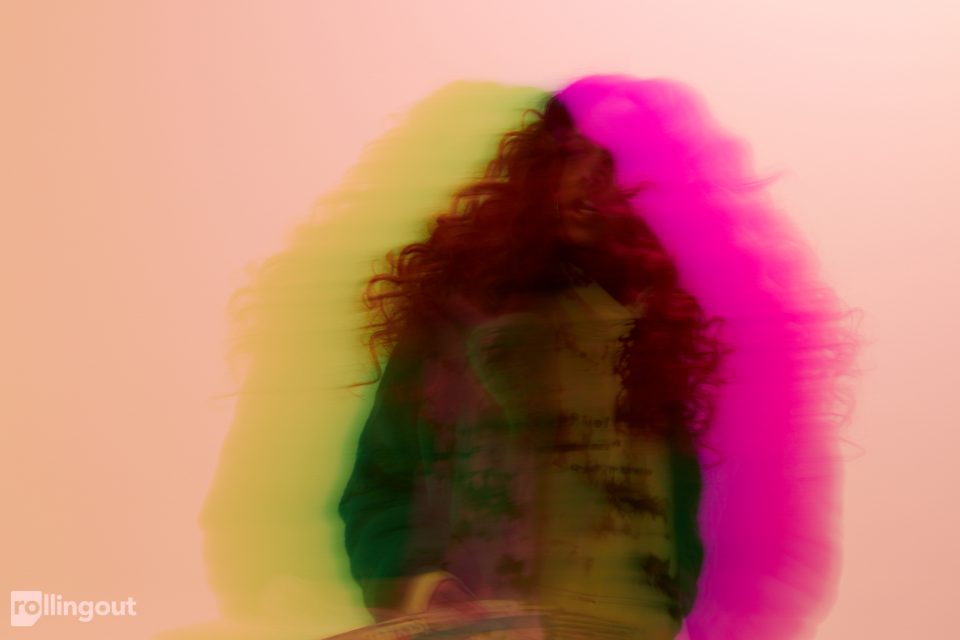 It's one thing for the love of music to inspire. It's another thing when the greats recognize and are influenced by the art of a newcomer. In the past year, H.E.R. has gained notable praise from artists such as Janet Jackson, Bryson Tiller and Rihanna. Rihanna once posted a video clip on Instagram with H.E.R.'s "Focus" playing in the background. For H.E.R., it was a surreal moment to see one of her idols pay homage.
"I was actually like in my house chilling when I saw Rihanna post 'Focus' [on social media]," H.E.R. says. "I was bugging out. She had the wind blowing and it was a mood. It was just a crazy moment for me, but it shows me that people actually feel me. People feel what I'm saying and they've gone through the same things. I feel like I'm not alone. 'Focus' is definitely one of those songs that make ladies want to turn to their man and be like, 'Yo, focus on me.' Everybody feels that. It was just a good moment."
Chris Brown remixed her hit "Focus" in May, and she joined Brown in June as an opening act for his 27-city "Heartbreak on a Full Moon" tour.  The tour allowed H.E.R. to preview new music before thousands of fans.  She shared her most memorable moment.
"For me, the most memorable moment was going back to the Bay Area in the beginning of the tour and performing at the Concord Pavilion," she says. "I was in the audience at a Chris Brown concert at that same venue in 2015. Three years later I was on the stage. It's proof that anything is possible."
But her most awe-inspiring moment came as she performed on stage at the 2018 BET Awards in June. With over four million viewers watching the ceremony, H.E.R. eased into the melodic "Focus" before grabbing her electric guitar and channeling Jimi Hendrix and Prince. Some viewed her set as the best performance of the night. But more importantly,  H.E.R. proved that she has the tools to become a legend.
"BET awards was a monumental moment for me," she emotes. "It was impactful because it was a moment for me to prove myself as a vocalist and musician and no one expected me to play an electric guitar. A lot of eyes were on me that night and I gained the respect and attention of so many people."

Another aspect that often makes H.E.R.'s music so relatable is that she presents brutally honest words on the joys, pain and insecurities that come with matters of the heart.
"During the creation of Volume 1, I was kind of in a dark place," she reveals. "It was just stuff I was going through in high school. I would say, 'I'd never be that girl who would fall for that guy, or go through this and that.' But I ended up being her. I ended up being that girl so I was in a really dark place. And it just turned into a mood. It was my whole mood."
She countered that approach with the more upbeat follow-up to Volume 1, Volume 2, and her latest effort, I Used to Lover Her: The Prelude. "I've been on tour for the past year without as much time as I'd like to get in the studio. So I figured instead of delaying the release of my official debut album, drop a prelude to it for the people who have been waiting for new music," she explains.
She also revealed how each project had its own texture and feel.
"Volume 2 is a lot brighter and more optimistic about love," H.E.R. says. "Because sometimes when you get your heart broken for the first time, you become a little jaded and then you have to go through something that makes you optimistic again. So that's Volume 2 with songs like 'Every Kind Of Way.'  I would say those were the two volumes that were two different moods. And then when I released the B-sides, it felt like those songs still needed to be heard. They're just fun songs and different kinds of moods, and they're all different vibes."
Along with detailing the complex nature of relationships in her music, H.E.R. also seeks to be a powerful inspiration for all women.
"It's so important to be a voice for women and for my music to be a voice," H.E.R. explains. "Because there are a lot of social injustices going on in the world right now. I think that has a lot to do with it as well as inequality. Women need someone to say the things that they're afraid to say, and I think that my projects are very comfortable with vulnerability. It's hard to admit sometimes that you have been that girl who fell for the wrong guy. It's hard to be strong. Women have to be strong all the time so it's just that feeling that you're not alone."
Styles and trends will always change with time. But great music and powerful words are forever. Although H.E.R. is no longer hidden behind the veil, her music continues to speak for itself without the restraints of time.
"Musically, I just know that I want to continue to be that voice for women," H.E.R. shares. "I want women to be able to look back and have this same feeling they had when they listened to The Miseducation of Lauryn Hill. That still lives on and still gives a great message to women, and that's what I think my impact is going to be. I have yet to discover so many other things that I can do for the world, but that's the number one thing."
Written by A. R. Shaw
View the exclusive video below: