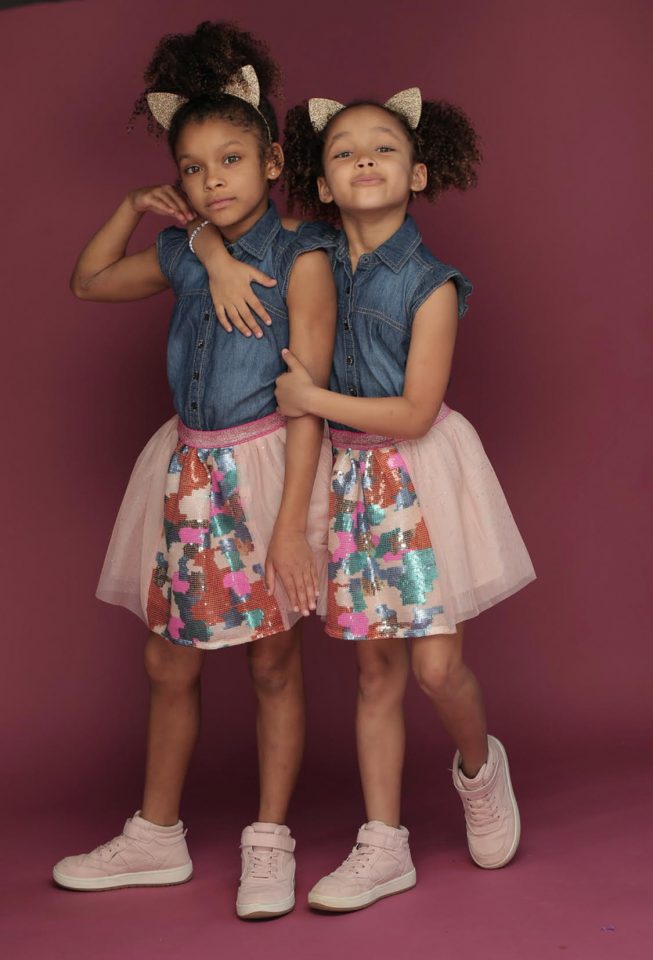 When times get tough and you need a little inspiration, Dani and Dannah without a doubt can help you out.
The adorable young sisters with vibrant personalities have taken the internet by storm with their social media ministry. They are known for giving advice and spreading the word of God and became internet sensations when their "Call Jesus" video went viral on Instagram. Their faith-inspired messages earned the attention of "Today" show hosts Kathie Lee Gifford and Hoda Kotb, "The Steve Harvey Show," and "The Real." Today the girls have 486,000 followers on Instagram and 211,000 subscribers on YouTube who tune in to see their daily messages of inspiration.
You can watch their viral "Call Jesus" video below.
Dannah and Dani recently stopped by rolling out studios, where they shared their thoughts on their success and their love of Jesus Christ.
When asked to describe the driving force behind making their now-viral "Call Jesus" video, Dannah explained: "The people in the world are putting so much pressure on themselves. We just wanted to take that pressure off."
The girls recently released a song and music video for "Call Jesus" with DJ Suede. And there's more to come, Dani added eagerly. "We already made a third song called 'Count It Up.' " She and Dannah started singing a line from the song: "Quarter, nickel, dime, quarter, nickel, dime. Count it up."
Even with all of their fame, the young sisters are still extremely grounded, thanks to their support system, which includes their mother and two older sisters. "Being famous doesn't really matter," Dani explained. "What matters is loving everybody."
The girls' future plans include publishing a book and expanding their branded clothing line based on their sayings, "Call Jesus" and "Scripture Time."
You can watch our full video interview with Dani and Dannah here.