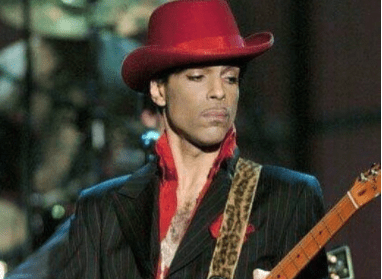 Prince's family have filed a lawsuit against the doctor who prescribed him pain medication.
The "Purple Rain" hitmaker passed away on April 21, 2016, at the age of 57, after an accidental Fentanyl overdose, The music legend's home was laden with pills prescribed to Peter Bravestrong, which was believed to be the alias Prince went under to maintain his privacy.
Prince's family claim his doctor, Michael Schulenberg, failed to treat his opiate addiction, which led to his death.
In the lawsuit filed in Hennepin County District Court, Prince's family alleged that Schulenberg "and others had an opportunity and duty during the weeks before Prince's death to diagnose and treat Prince's opioid addiction and to prevent his death. They failed to do so."
According to ABC News, the suit added: "He failed to appropriately evaluate, diagnose, treat and counsel Prince for his opioid addiction and further failed to take appropriate and reasonable steps to prevent the foreseeably fatal result of that addiction. These departures from the standard of acceptable medical practice had a substantial part in bringing about Prince's death." Schulenberg denies the claims.
In April, Prince's family filed a lawsuit against the hospital that treated his first opioid overdose. After it was announced by authorities in Minnesota that there would be no criminal charges surrounding the death of the singer, his family took legal action against Trinity Medical Centre, the Illinois hospital that treated the singer for an overdose the week before his death.
Prince's family — who filed the suit under the name of a trustee, Michael A. Zimmer — allege in the documents that the singer received "improper medical care" when he arrived for treatment in the early hours of April 15, 2016.
The lawsuit also claims that the "Little Red Corvette" singer's death was a "direct and proximate cause" of the hospital failing to treat his overdose properly, as well as its failure to investigate the cause and provide proper counseling.
Lawyers for Prince's family, George Loucas and John Goetz, said in a statement: "What happened to Prince is happening to families across America. The family wishes through its investigation to shed light on this epidemic and how to better the fight to save lives. If Prince's death helps save lives, then all was not lost."
The lawsuit names Trinity Medical Centre along with its parent companies, as well as Nicole F. Mancha, a doctor who provided Prince with care at the hospital, and an unidentified pharmacist or pharmacy employee "that consulted" in the care provided to Prince.
Prince's family is also suing pharmacy chain Walgreens for "dispensing narcotic prescription medications" to the singer for an invalid medical purpose.
However, Goetz says that the new lawsuit will replace the suit filed in April.  "Prince lived in Minnesota all his life and passed away here, so we always thought his family's lawsuit belonged in Minnesota," Goetz explained.
"The Minnesota lawsuit is against all parties whom we now believe share legal responsibility for Prince's death. But it is possible that we will identify and add other parties as we move forward with the case."