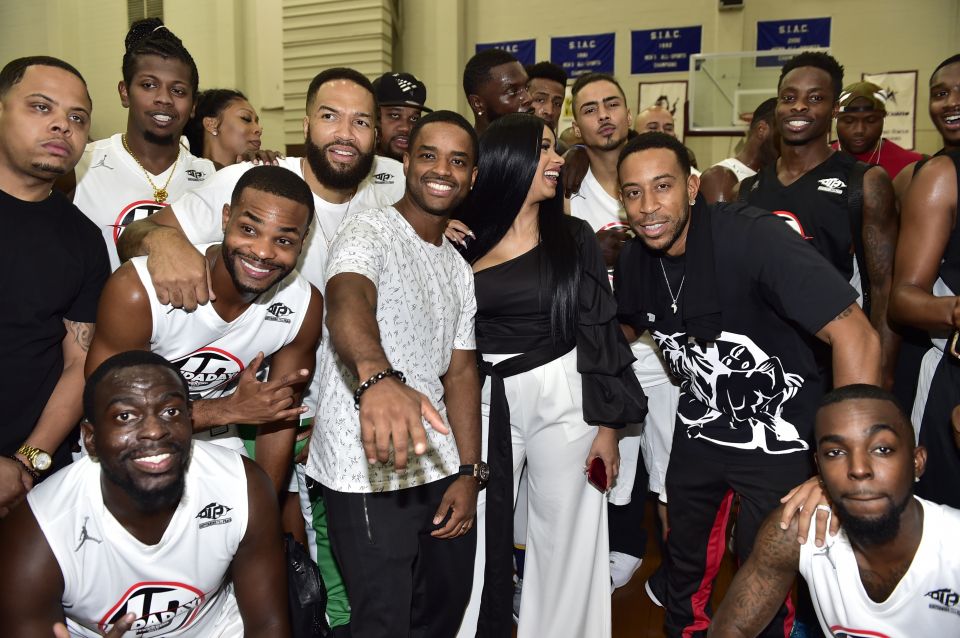 LudaDay Weekend is officially here.
Each year since 2005, Ludacris and the Ludacris Foundation host activities and events to bring together the Atlanta community over Labor Day Weekend in dedication to social service and responsibility.
Money raised over the weekend will support the work of the Ludacris Foundation and other charities benefiting children. The foundation was established in 2001 by Grammy Award-winning artist, entrepreneur and actor Chris "Ludacris" Bridges as a platform to serve families, young people and the community.
Each year, the LudaDay festivities get bigger and better. This year, the weekend will be jam-packed with exciting events beginning today, Friday, Aug. 31, through Sunday, Sept. 2.
The weekend teed off at 7:30 Friday morning with a celebrity golf tournament featuring a host of stars, special guests and Ludacris' friends, including Lance Gross, Lou Will,  Terrance J and Micheal B. Jordan, in Hampton, Georgia.
Friday night is Game Night.  Woody McClain of BET's "The Bobby Brown Story" kicks off the competition at 8 p.m. at The Gathering Spot in Atlanta.
Here is a lineup for the rest of the weekend's events that you won't want to miss.
Saturday, Sept. 1
LudaFamDay — A day of fun gets underway at 12 p.m. at the Friendship Field. One of the newer events, LudaFamDay has something for the entire family to enjoy, with free admission, food trucks, games and performances.
Sunday, Sept. 2
Celebrity Basketball Game —  One of the weekend's most popular events, the celebrity basketball game begins at 12:30 p.m. at the Morehouse Forbes Arena. This year, Ludacris and 21 Savage's Team Hip-Hop will compete against Jamie Foxx and Rotimi's Team Hollywood.
Luda's Topgolf Takeover — Work on your golf swing or just have fun with your friends at one of Atlanta's most popular spots, Topgolf. The fun runs from 6 p.m. to midnight.
For event information and tickets, head over to the LudaDay Weekend website, www.ludadayweekend.com.