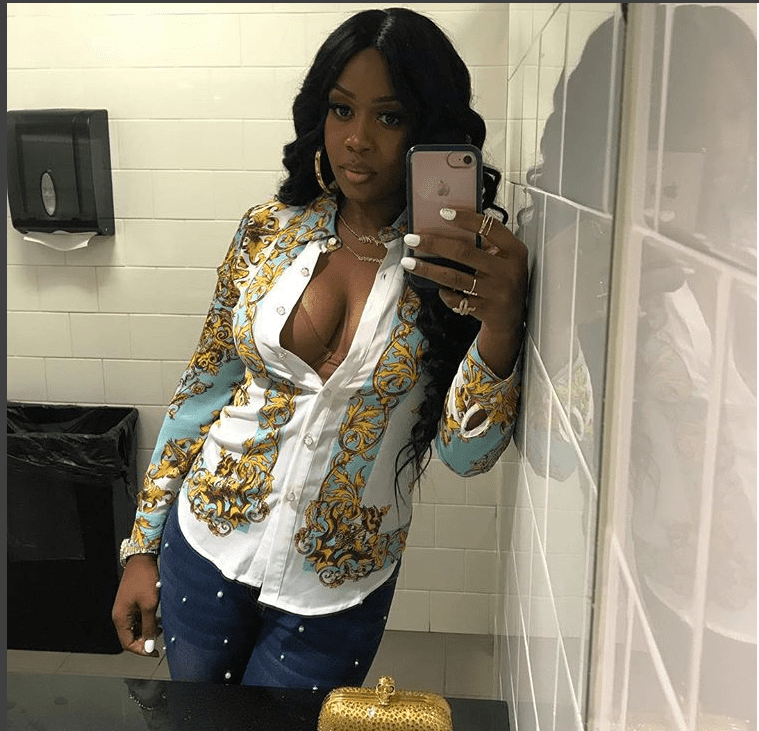 In an intriguing twist in the ongoing Bill Cosby sexual assault saga, the men on Revolt TV's "State of the Culture" show argued forcefully that the comic legend is getting what he deserves. However, the one woman present countered with fire, as she came to Cosby's defense.
New York City-born rapper Remy Ma, 38, argued with co-hosts Joe Budden and Jinx about the merits and legitimacy of the judicial thunder that slammed down on Cosby since she was once a prison inmate herself.
Remy, born Reminisce Smith and star of "Love and Hip Hop" with her husband Papoose, said she does not trust the legal system in light of what happened with her. Remy served six out of a possible 25 years for shooting a friend after Remy accused the woman of stealing several thousands of dollars from her.
Scottie Beam got things cracking at high decibels when he said Cosby is suffering on a level commensurate with the transgressions he committed against women. Co-hosts Joe Budden and Jinx concurred with Bean's sentiments, adding that most rapists escape prison time and few are even charged with a crime.
Remy Ma responded sharply at her male colleagues.
"I'm defending people that have been done wrong, not only by the system and by people that lie, people that go on bandwagons, I'm not saying that every one of them is lying but out of 60 women, when I sat down and listened to them, I felt that some of them were lying. I feel like some of them are not telling the truth," she roared.
Remy made a comparison between Cosby and Stanford swimmer Brock Turner's sentencing, saying that because of Cosby's mammoth celebrity status and wealth, coupled with his race, prosecutors and the public went after "The Cosby Show" creator with vengeance in their hearts.
"If you feel comfortable outside behind a dumpster, I'm sure this isn't the first time. The higher up you are in the public eye, especially when your skin is [black], they love to tear people and bring them down," Remy added. "When you have people like Harvey Weinstein and Donald Trump, had there been 60 white women up here like 'yes! he did it', No, you wouldn't."
What do you think about Remy's rationale regarding her stance on Cosby?
Click here to check out Revolt TV's latest episode of "State of the Union" with Remy Ma.