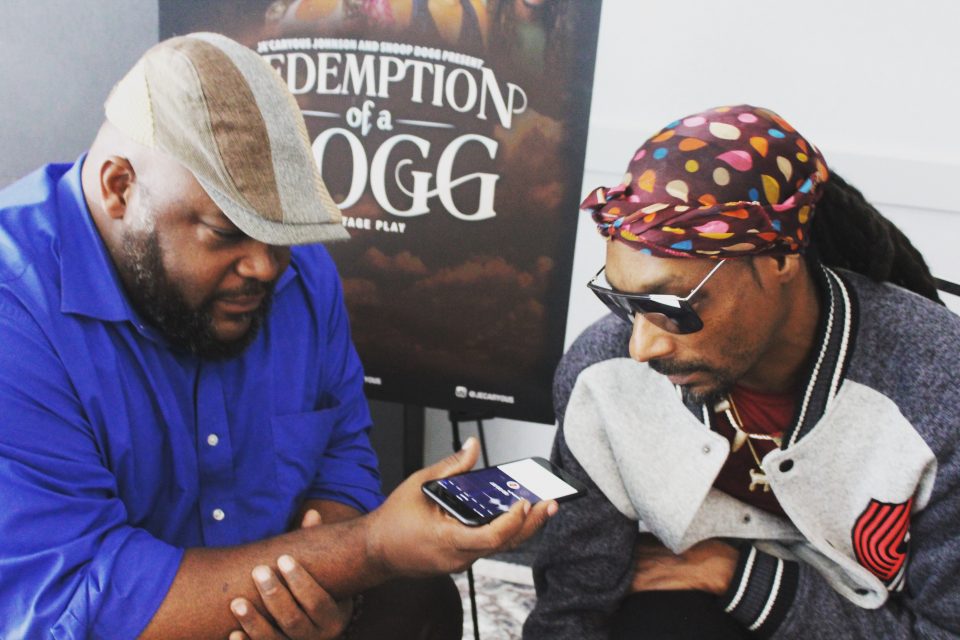 Snoop Dogg is a true icon. With 25 strong years in show business, Snoop has shown many different versions of who he is. He has gone from gangsta rap to gospel and remained true to his core. Snoop recently scored his first No. 1 gospel album with the release of Snoop Dogg Presents Bible of Love. He continues to show his versatility with the stage play Redemption of a Dogg, that is loosely based on his life. We recently spoke with Snoop on the Chicago stop of the tour about the new play, fatherhood and whether redemption is something everyone should seek.
Snoop, you are here in Chicago and with your play Redemption of a Dogg. What inspired you to do this?
I was inspired when I saw the play Set It Off. I went to visit my homegirl Da Brat she had a show in LA she was staring in the play. I was blown away and wanted to know who the director and the writer was. Once I met him, [Je'Caryous Johnson] I told him about the gospel album I wanted to put out and how I wanted something to compliment it as a visual piece. I told him I want it to be based on my life. I tell you, brother, it is something special to see.
You mention it has a bit to do with your life. How much more do we learn about you?
You gonna learn probably 45 percent more. It's what you don't normally get to see with me and my wife, the struggles and the battles.
Most celebrities don't show you what goes on behind closed doors. If you look at me and my wife, Jay-Z and his wife, Will Smith and his wife, you would probably say they have never had an argument, but I bet you we probably argue every other day. All you see are pictures of us smiling at an event on the red carpet supporting each other.
Why was it important for you to share your story?
Because I'm loved, and people need to know the truth. I give you everything. I ain't never had a closet. I always open my doors and let you see it. This is gonna give you clarity.
What would you say is the difference between 19-year-old Snoop Dogg and 46-year-old Snoop Dogg?
That's dope that you asked that because there is a 19-year-old Snoop Dogg in the play. We have a chance to talk to each other. That's why this stage play is so real and so fly because I can actually go back and talk to that 19-year-old Snoop Dogg and be [the] voice of reason like, "Nah, don't do that … we got a future." You get what I'm saying? But I wouldn't change anything, it made me who I am.
Bill Cosby, Suge Knight and Kanye West are very polarizing figures right now. Can they be redeemed?
There is always room for redemption. The worst person in the world, even Trump, can get redemption. That's what the love of God is; he loves everything and everybody. Everybody can be redeemed and everybody should seek redemption.
Shifting gears a bit, how has fatherhood changed you?
It made me a better man because I care. When I wasn't a father I didn't care. When you become a father your main concern is being there for your kids. I need to be instrumental in my kids' life. They need me.
What can we expect from Snoop in the next 25 years?
Sleep. Would I be wrong for that? I put it on the line. When I'm finished, I just want to relax and then I can look at all of it and assess it.
What words of encouragement do you have for those who are following their dreams right now?
Believe in yourself, it can happen. Master you. Do you what God made you to be, you.
Redemption of a Dogg is playing at The Arie Crown in Chicago on Oct 20, 2018.