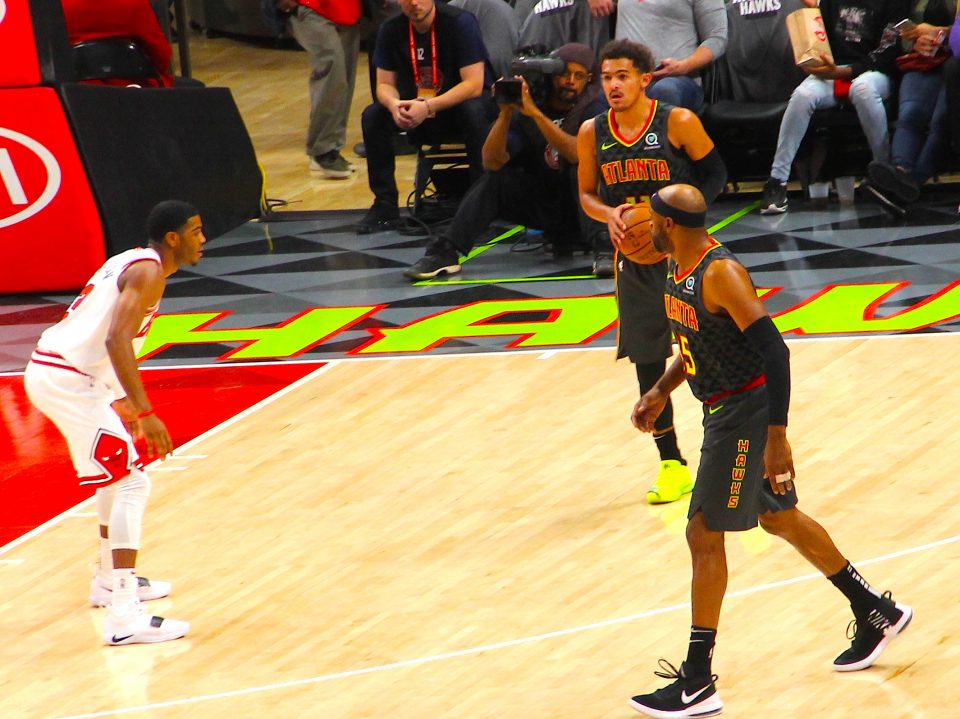 Offensively, the Atlanta Hawks had been on a roll over the past two games, but that came to an end during their second home game of the season as they faced the Chicago Bulls.
The Bulls pulled out the 97-85 win against the Hawks due to poor shooting from the field (32 percent) and an even worse percentage from three-point range (30 percent). No player felt it more than the team's star rookie, Trae Young, who missed all six of his three-point attempts.
"We got threes up, but not the ones we wanted," said Hawks' coach Lloyd Pierce. "We wanted threes off dribble penetration and over helping, but we had a lot of dribble threes and late shot clock threes."
Bad shot selection hurt the Hawks, but it was the turnovers that determined the game. They had 22 turnovers which resulted in 18 points off of turnovers for the Bulls, another thing coach Pierce wasn't happy about.
"Our main ball handlers, Trae, Kent Bazemore, and Taureen Prince accounted for 15 of those 22 turnovers, and that just can't happen if we want to play winning basketball," said Pierce.
If there were any bright spots for the Hawks, it was Dewayne Dedmon who provided a huge spark off the bench. Dedmon put up 13 points, 13 rebounds and 5 blocked shots in 27 minutes.
"Dedmon was great," said coach Pierce. "I thought his energy, his communication, he played to exhaustion … I thought he did a great job giving us a spark, not only defensively in his communication but on the boards as well."
Dedmon has only played in two games so far since recovering from his ankle injury, but the minutes are no problem for him.
"I'm feeling better," said Dedmon. "My ankle is getting better. Just trying to take it easy. Coach had me out there a little longer tonight, but it's cool. It's basketball."
The Bulls were led by their two stars who both played like it. Zach LaVine almost had his fourth 30 point game of the season with 27 and he added in 11 rebounds to secure the double-double. Jabari Parker pitched in 18 with eight rebounds and he spoke on the relationship he has with LaVine.
"Honestly, I wish I could do a little bit more for him, make the game easier for him," said Parker. "He hits so many difficult shots and that makes it easier for us."
LaVine is top-five in scoring this season, averaging just over 29 points per game. He spoke about how much more comfortable he is in the Bulls' offense this season.
"I'm starting to understand this offense," said LaVine. " It's an equal opportunity offense, so sometimes plays won't be run for you, but I'm trying to figure out different ways to get shots and not force it."
The Hawks' next game will be in Philadelphia as they try to right the ship against Ben Simmons and the 76ers. It will be Coach Pierce's first time coaching against his former team where he was an assistant coach for over five seasons.
"Obviously being there five years, you look forward to going back to a place where you spent a lot of time with the staff and players," he said. "But it's about us. Going back to Philly is a business trip."
The Hawks look forward to handling their business in Philadelphia and getting back to .500 basketball. –whytoby