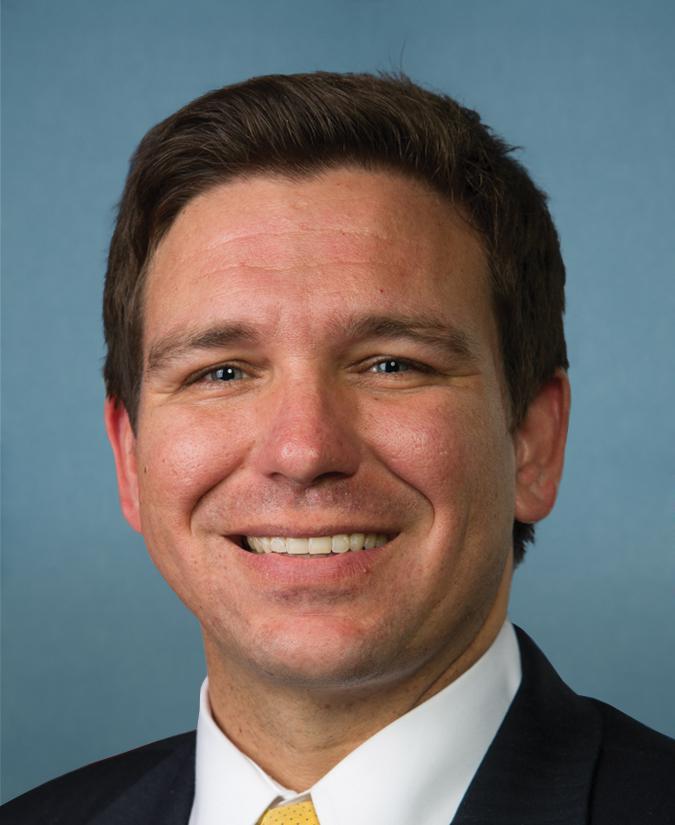 Andrew Gillum lost in his bid to make history and become the first-ever Black governor in Florida history when he gained just one vote on the mandatory recount against challenger Ron DeSantis, R-Florida, USA Today, The Wall Street Journal and the Miami Herald report.
Hope for Gillum's come-from-behind victory, to borrow sports parlance, was quickly squashed as Gillum still trailed DeSantis by 33,683 votes, a net gain of merely 1 vote for Gillum from the unofficial results reported last week.
The final tally that will be certified officially in the coming days, DeSantis got 4,075,445 votes compared to 4,041,762 for Gillum.
Despite the negative news, Gillum would not concede and called for counting to continue. He is also reportedly mulling over whether to file a lawsuit.
"A vote denied is justice denied — the State of Florida must count every legally cast vote," Gillum said. "As today's unofficial reports and recent court proceedings make clear, there are tens of thousands of votes that have yet to be counted. We plan to do all we can to ensure that every voice is heard in this process."
As in the neighboring state of Georgia, where charges of voter suppression and outright sabotage also dominated the national headlines this past week, there were also reports of uncounted and dismissed provisional and absentee ballots.
But the only chance to prolong this race is for Gillum to file lawsuits that could possibly add more votes in support of him.
Just moments after the results of the recount were released, DeSantis once again sent out a statement to reporters declaring victory. He has already begun his official transition.
"I remain humbled by your support and the great honor the people of Florida have shown me as I prepare to serve as your next governor," his statement read.
DeSantis hopes the latest results "give way to governing and bringing people together to secure Florida's future. With the campaign now over, that's where all of my focus will be.
"And, to this end, I invite Mayor Gillum to join me in the days ahead in a conversation about the future of our great state."