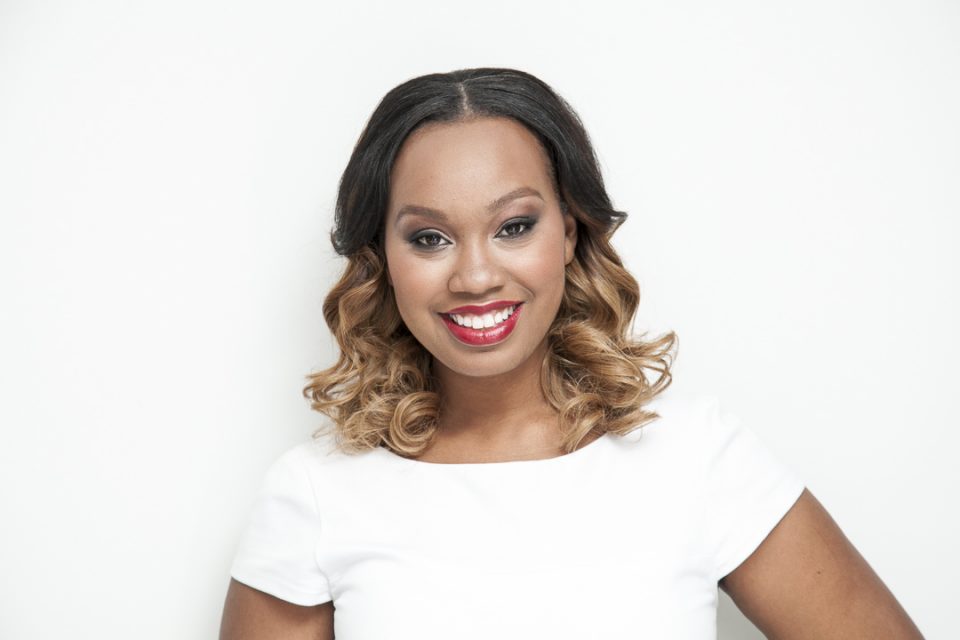 Creme of Nature is a beauty brand with a rich history of creating trustworthy products in the hair care market. The brand was founded more than 40 years ago to create products with natural ingredients for women with all hair textures. Today, Creme of Nature continues to bring quality products like the Argan Oil and Pure Honey hair care lines to consumers, thanks to Teneya Gholston, the company's senior director of marketing.
The Washington, D.C., native merged her experience as a licensed cosmetologist with a degree in marketing to effectively promote Creme of Nature's brand story, improve communication strategy and launch new products.
Rolling out spoke with Gholston about her success as a minority woman in leadership at the beauty company.
What is your day-to-day like in your role at Creme of Nature?
I start my day by reviewing my calendar and commitments during my commute. Once I arrive at the office, it's go time. I dedicate the day to working with my team and partners to drive Creme of Nature forward. Every day I check in with my leadership team to prioritize short- [and] long-term goals that align with our sales goals and building equity for our consumer base. Marketing is the center of the universe. A day can include reviewing new product campaigns, leading business reviews, curating new product ideas, developing packaging, negotiating contracts, leadership or business coaching and scouring social media to stay in tune with our consumer feedback and desires.
What inspires you every day?
I'm inspired every day by female leaders, executives and CEOs who are reaching unprecedented levels of success while disrupting industries and the role of women in business. As women make waves in their respected fields, I am reminded to go harder, that I am enough and to keep dreaming. We are standing on the shoulders of great women, who broke barriers for us, and the world is counting on women to show up and share our unique "superpower.s"
Why is it important for women of color to work in leadership roles and decision-making capacities?
Diversity and making sure that woman of color are represented is important inside and outside of major corporations. Inside of the company, diversity allows you to cultivate a culture made up of thinkers, makers and doers that all bring something powerful and unique together. For far too long, many industries have failed to include diverse points of view in leadership. I am proud to work for a brand that values my voice and diversity. It is also key that women of color lead and ensure that our community is represented and celebrated. When creating advertising campaigns, I take great pride in creating images that will affirm and empower positive self -love within our young Black girls and community.
Why is important for seasoned and experienced Black women to reach back and help younger women of color?
It's harder for minority women to find other minority women as mentors because they don't make up a majority of leadership positions. Experienced Black women must be willing to guide and mentor as they know first-hand that intelligence and hard work can only take you so far. You need dynamic networks and connections to pull you along the rest of the way.
How do you feel about the hashtag #CollaborationOverCompetition? What qualities or values do you deem indispensable in your business partners or collaborators?
If you want to create a culture that will produce breakthrough results, collaboration trumps competition by a long shot. You want people to share their individual strengths and pool those strengths in moving toward a common vision. It is essential that anyone I partner with is positive, trustworthy, hardworking, passionate and energetic.
What are your thoughts on taking risks? Making mistakes?
You can't afford to not take risks if you plan to make an impact in your industry, career or life. If you never make a mistake, then you aren't pushing boundaries or challenging the status quo. I love curating campaign ideas that are first-ever, which marry deep consumer connections with unforgettable marketing experiences. Some of these campaigns have been wildly successful and others not so much. I always take the time to understand what worked and what didn't work as it only makes your work and decision-making abilities stronger. Mistakes will happen and bad ideas are inevitable. Your best move is to own them and move forward. Everything I aspire to be is outside of my comfort zone, and I refuse to let fear stop me.
As a successful woman, what is your greatest or proudest achievement?
Leading the Creme of Nature brand and creating a deep connection with the consumers for over a decade is at the top of my lists of achievements. Launching the award-winning Creme of Nature with Argan Oil brand in 2010 catapulted my career forward and grounded my role as a brand builder. It will forever be one of my favorite collections and launches. I hope that the work makes women feel loved, valued and that seeing women of color in ads all over the world inspires them to love themselves and go higher than they ever imagined.