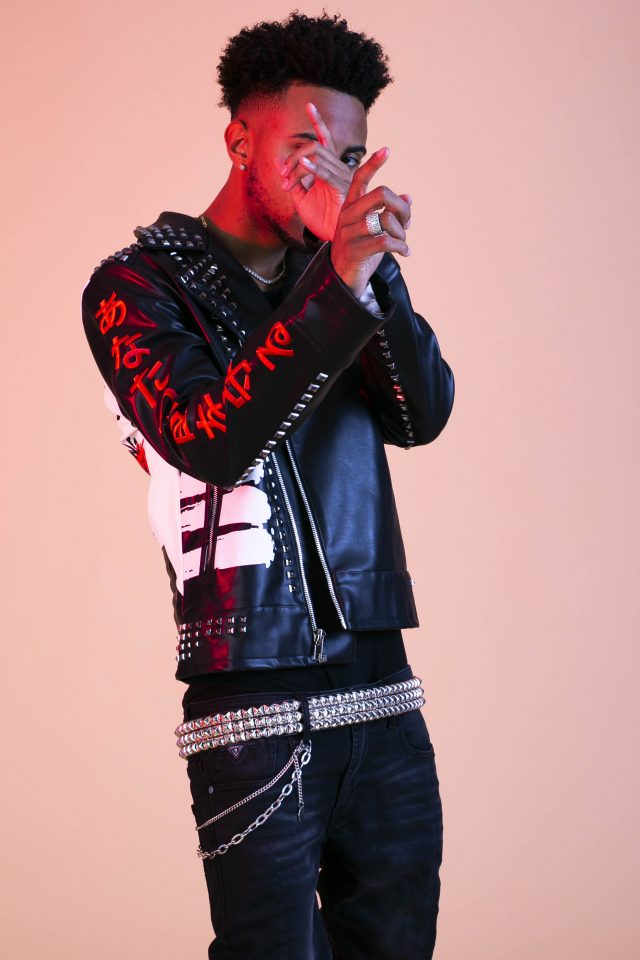 Name: Marz aka "That Guy Marz"
Industry: Entertainment
City: Queens, New York
Style/Genre: Hip-hop
Favorite Artist: Chris Brown
It's rare these days to see multi-talented artists like yourself in the industry. Describe who Marz is in five words.
Persistent, driven, ambitious, gifted and passionate.
How do you balance being an artist, dancer, and actor? 
Opportunities create the balance for me. Auditions for acting aren't as consistent as I would like them to be. I'm constantly writing lyrics and in the studio. As a dancer, I dance the most when rehearsing for a performance.
Where did you get your start in acting? What was it like landing a lead role in a national McDonald's commercial?
It all started in Queens, New York. I was a boy with a dream of being on television and performing across the world. My mom was very supportive in helping me accomplish my dreams. Without her, none of this would be possible. A support system is extremely important.
I've had a passion for the arts as early as the third grade. I really pursued my career around the age of 8 years old. After taking acting and dance classes, I went out for a few auditions and booked the very first audition I participated in. The McDonald's commercial was a blessing. It's always a great feeling knowing that you were exactly what they were looking for. We shot the commercial in downtown L.A., and I loved the food on set. The food is what I like most about booking jobs. [laughs]
If you had to choose music, dancing or acting to pursue full force, which one would it be? 
It would definitely be music. There is no other experience like being on stage and feeling everyone's energy. I live for those moments.
Your single "Lost Boi" has a unique sound to it. It has a trap-rap sound to it. What was the message behind it?
At one point, I was maxed out of connections to help me with my career. No producers wanted to work with me or invest time to help me find my sound. If they did, they were hitting me with a price I couldn't afford. I was experiencing a lot of obstacles in life that caused setbacks.
I have overcome those major obstacles now, and I'm in a better place with my music and life. Things were really dark for me the past two to three years.
My goal for this song was to connect with people who experienced being in that sunken place. I looked to God and kept my faith. That's what helped me get through my toughest times. I took those emotions and made "Lost Boi."
You have a lot of great visuals out for your music. Do you creatively direct and choreograph each project, or do you work with a team of people?
Thank you. I appreciate that. Yes, I definitely work with a group of creatives to bring my vision to life. It all starts with my visions. I present my vision to the videographer and director. We usually go from there to put the video together. On set, I always express my vision and explain the type of shots I want for the video. As far as choreography, I normally hire a choreographer. I'd be stressed if I had to choreograph myself. A lot goes into shooting a music video. I plan to assist on choreography one day. That would be pretty cool.
What's next for Marz?
I'm currently working on a project. You can expect it within the first quarter of 2019. For now, you can stream all my music on Apple Music, Spotify and Tidal.