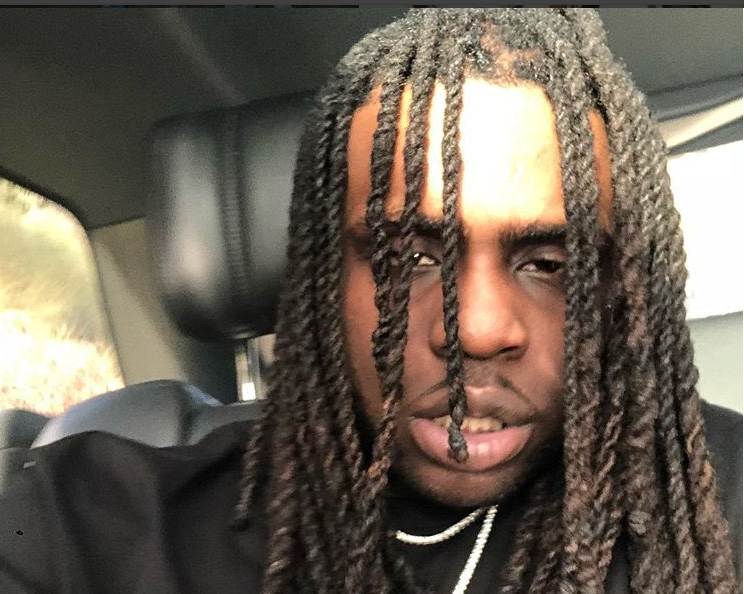 According to rapper Chief Keef's child's mother, he has accrued quite a child support tab and has not tried to pay it down.
Now the woman is demanding that Keef, 23, reconcile his debt or be sent to jail for being in arrears on his mandated payments yet again.
According to The Blast, Erica Early filed court documents in her Chicago paternity case against the Chicago-born rapper requesting that the judge lock him up. Early did not specify how much the hip-hop star allegedly owes her.
Early, 43, has a daughter with Keef, who was born Keith Farrelle Cozart, and the girl's name is Kimora Cozart. She was born in 2013.
Chief Keef now has four children with four different women.
Right from the start, Early made sure she filed papers with the courts as soon as the child was born to ensure paternity and to initiate payments. The court later demanded Keef fork over $2,500 a month in support.
Keef has already gotten into trouble with Early about this very matter before. When he failed to make payments back in 2014, Early made the courts aware of it, and the judge ordered a warrant be put out on Keef.
Chief Keef's bond was set for $10K but it was later dismissed when Keef eliminated that debt.
Early now wants Keef locked up again because he has slacked off, according to her court filing. As such, a hearing has been set for December 14. The judge will then decide if Keef will remain a free man.
In related news, law enforcement in New York continue to investigate whether fellow rapper Tekashi 6ix9ine ordered a hit on Keef and his cousin Tadoe whom 69 was beefing with. Keef was nearly shot near a Manhattan hotel earlier this year, just days after Tekashi was allegedly videotaped putting a $30K bounty on Tadoe's head.