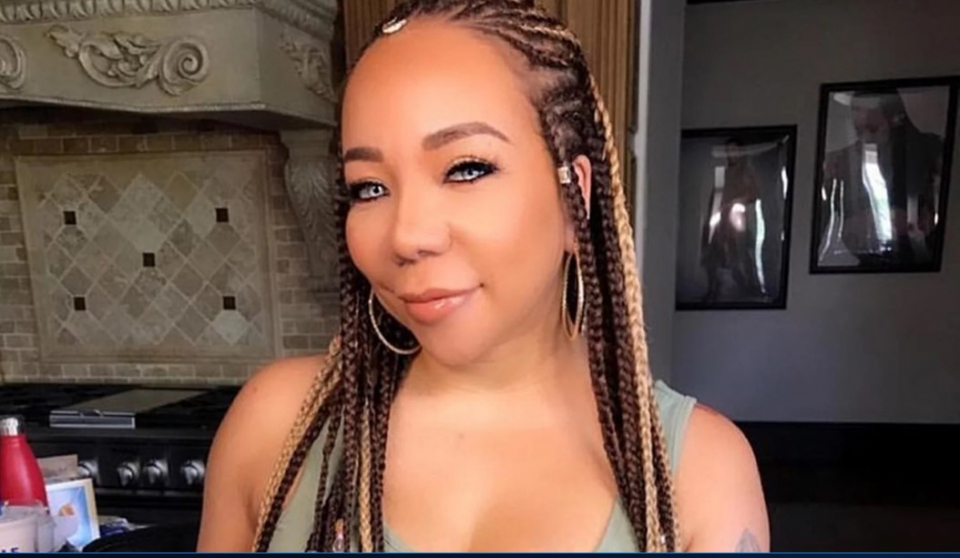 Singer and reality star Tameka "Tiny" Harris got the scare of her life recently when her hair literally caught on fire.
Much like when Michael Jackson was initially unaware that his curls were burning during that famous Pepsi commercial back in the 1980s, Harris hair accidentally got torched on the latest episode of VH1's "T.I. & Tiny: Friends & Family Hustle."
While at the birthday for Clifford "T.I." Harris, 38, the Harris family was preparing to take a group photo. Unbeknownst to her, Tiny Harris' hair caught on fire when it got too close to what appears to be candles and singed a lot of her hair in the back.
"So, we're taking pictures at Tip's birthday party," Tiny Harris, 43, says, giving the play-by-play after the fact, "and my f—ing hair catches on fire."
Luckily, an alert attendee saw the flames quickly crawling up Harris' back and stepped in to put out the flames. Everyone, including the birthday boy T.I., was initially dazed by the scene. But when everyone saw that the danger had been averted, they collectively exhaled.
You could tell that the attendees' brains were trying to process what had just gone down. Tiny Harris didn't seem too flustered by it, however. After the smoke settled, T.I. brought some levity to the situation, saying:
"I told y'all she had the devil in her," he said to laughter. "Hell done [sic] finally caught up with her a–!"
Harris was also able to make light of the situation, commenting on the episode:
"When I told everybody this party would be lit, I didn't mean like this," she said with a smirk and eye roll.
Check out the scene on YouTube below:
https://www.youtube.com/watch?time_continue=9&v=c-17IbjU9ck
Fans of T.I., Tiny and the reality show heaped praise on how well Harris handled the potentially dangerous situation.
Fan Kristi Hammond said in the comments section, "She didn't let it bother her … so shot out to tiny … she still my gal."
A third fan said, "Glad she was able to Xscape with no injuries."