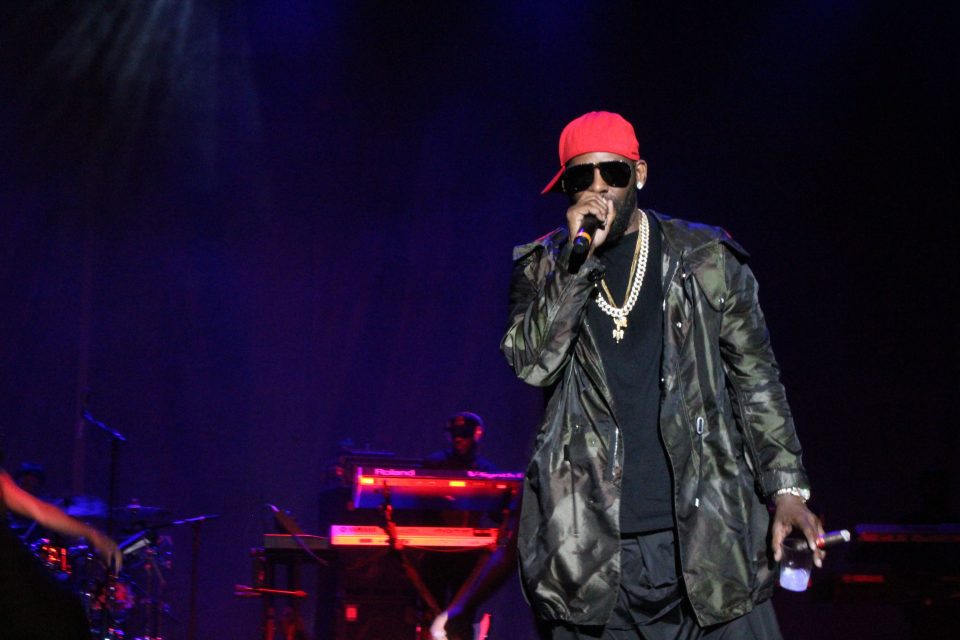 "Shark Tank" star Daymond John is a famously composed and even-tempered businessman. But he was so repulsed by what he saw on the explosive "Surviving R. Kelly" documentary that he suggested the superstar singer take his own life.
The clothing mogul ripped into the "12 Play" singer mercilessly, tweeting that Kelly should make amends by admitting his guilt, going to prison and then committing suicide.
John, 49, a father of three daughters, said the six-part documentary struck a nerve with him and his Twitter post was subsequently raw and scathing:
"Watching #SurvivingRKelley. I am so sick to my damn stomach!" he wrote. "Hey @rkelly, please don't take your life now that we all know how f—ing disgusting you are. Thats [sic] way too easy! Make amends with the victims and the families, serve your time and then kill yourself while in jail."
John is not the only celeb to wonder how the "I Believe I Can Fly" singer-songwriter has thrived for so long with this dark cloud hovering over him.
How is it that R Kelly's music sales have spiked (substantially) since the release of the docuseries Surviving R Kelly? I need some help in understanding. What am I missing??? pic.twitter.com/pysqVxLzyi

— Jada Pinkett Smith (@jadapsmith) January 6, 2019
John, the founder of the internationally renowned clothing line FUBU — For Us By Us —commented to TMZ that the suggested punishment would fit the alleged crimes. John believes Kelly, 51, spent millions of dollars paying women and families off to avoid prosecution for his uncontrollable perversions. But he believes his past actions have finally come back to haunt him.
It is important to note that Kelly has not been charged with any crime. He has maintained his innocence despite the blizzard of allegations levied against him over the past year. Also, Robert Kelly was acquitted of 21 child pornography charges by a grand jury back in 2008 that involved the infamous sex tape where he allegedly urinated on an underage girl's face.
John is not shy about tackling the racial component of this scandal. He wonders if this decades-old sex scandal would have gone on for so long if the victims had been White females instead of Black women.
John applauded the revolutionary #MeToo movement for igniting this outpouring of testimonies and encourages more victims to continue to come out.
Check out TMZ's YouTube page below and watch John explain why he feels the way he does.
https://www.youtube.com/watch?v=ZibmHlXVfTA