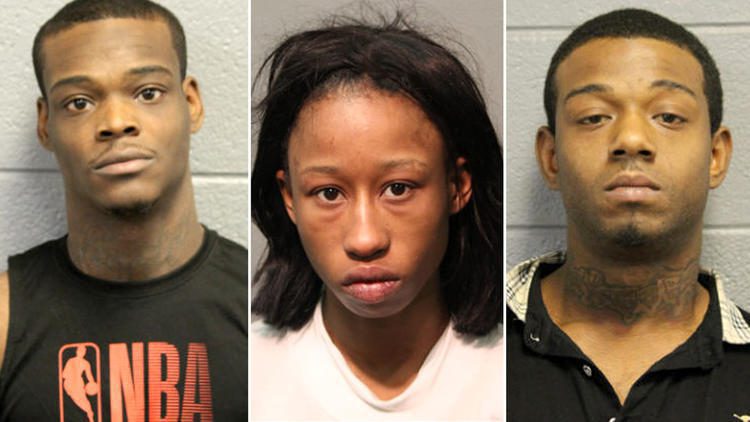 A DePaul University student has accused three people of luring him to an abandoned home with the promise of sex, then robbing him at gunpoint and forcing him to turn over his ATM PIN, according to court filings.
The 19-year-old student later went to authorities but made a false claim that he was kidnapped and brought to the home because he was embarrassed and did want to be potentially charged for the sex meet up.
The three suspects — Tarika Gilmore, 18, Deaaron Jackson, 27, and Lasam Davis, 24 — were each charged with felony armed robbery, which is punishable by up to 30 years in prison.
During the hearing to determine bail, prosecutors described how the DePaul student used an app to arrange a meeting with Gilmore, with the intent to have sex with her in exchange for money. The student used Uber to reach the designated meetup location, where he met Gilmore on the street and was directed to an abandoned home. Once inside a first-floor bedroom, Gilmore attempted to get the student to undress, but he refused. She then left the room but closed the door preventing him from leaving.
Moments later Gilmore returned with the other two suspects, Jackson and Davis, with the latter holding a gun. The student was ordered to undress and hand over his personal belongings, along with his ATM PIN.
Security cameras would later capture Jackson at a nearby ATM, where he withdrew $80 from the victim's account.
All three confessed to their role in the plot. Judge David Navarro denied bail for the accused, banning them from having any contact with the victim.