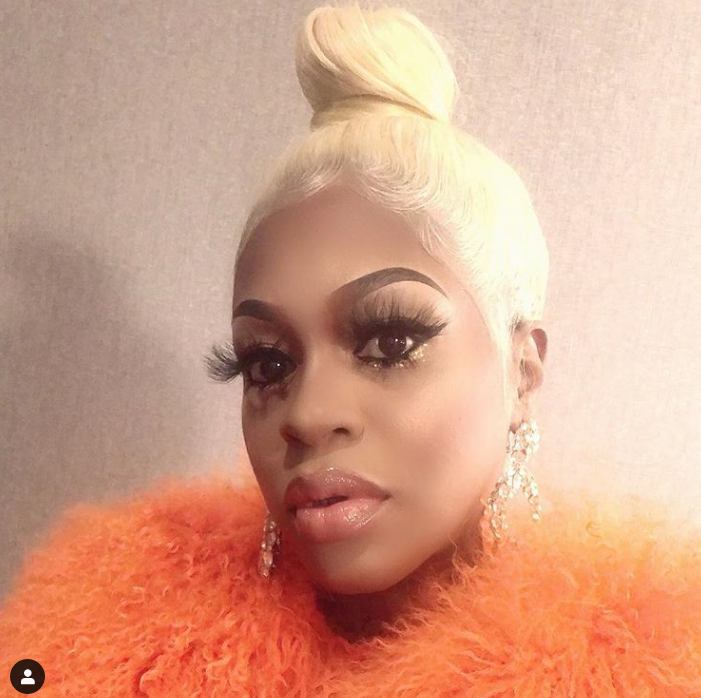 For every R. Kelly or Harvey Weinstein that gets exposed as alleged sexual perverts who committed heinous crimes against women, there are many, many more who have managed to evade legal prosecution.
Singer Lil' Mo should know. In a recent interview on "The Breakfast Club" that was heard by her 886K followers, Lil' Mo expressed frustration with saving several artists from catching a case and not having that support reciprocated.
"I've saved a lot of people, don't say we're not doing any free promo [talking to her husband Karl Dargan]. What it is, I've save[d] people a– from sexual harassment cases and everything. Because it goes down behind the scenes. Everybody thinks it's just Robert [R. Kelly] and it's not! So I've saved people from a lot."
She admits that she and many others acted like they didn't know what was going on behind the scenes.
"Honestly, it gets to the point where people are like, 'I ain't see nothing.' Like what is y'all doing, they know what goes on in the industry."
When asked specifically who in the music industry, she responded,
"Everybody!! It's all of them, my n—a!
Check out the interview below, followed by angry responses to Lil' Mo:
https://www.instagram.com/p/Bs-21-Yn7CL/?utm_source=ig_embed
Some fans were not so moved by Lil' Mo's tears and said that while she thought she was showing loyalty to sexually aggressive men, she betrayed her fellow females in the industry.
After enduring the backlash from her interview, Lil' Mo came back at her critics on social media.
"I'm guilty. I've hidden many people from sins and shortcomings but they threw me under the bus when they had the chance to save me. So yeah, I'm not saving nobody any more. ONLY FAMILY. And not even everyone that's related to me talking about my PIC's," she wrote.
Some fans remain unimpressed with Lil Mo's revelations, as evident from the sampling below:
Lil Mo is on @breakfastclubam talking about how she covered for people that were sexually assaulting other people like that's loyalty and acceptable…and then has the nerve to cry 😑

— Penny Proud (@Luhv_Lee) January 23, 2019
https://twitter.com/uHateKris/status/1088090178982473728?ref_src=twsrc%5Etfw%7Ctwcamp%5Etweetembed%7Ctwterm%5E1088090178982473728&ref_url=http%3A%2F%2Fthejasminebrand.com%2F2019%2F01%2F24%2Flil-mo-admits-she-covered-for-people-who-were-accused-of-sexual-harassment-video%2F
I see Lil Mo is the next contestant on "R Kelly Roulette". Mo, come on down and see if you can be the next to get cancelled!!!!!! pic.twitter.com/AB24JdoYYH

— Daemon L-Garyen 🐲 (@LBrothersMedia) January 23, 2019
Twitter user Freddie Mercurina went straight at Lil' Mo like a torpedo, saying: "Lil Mo is so f—ing dumb! She asked " why now?" are R Kelly victims coming forward….but just a few minutes earlier she admitted she was molested as a child and never told her parents

…they didnt find out until she was grown. b—-! Then you should understand "why now!"