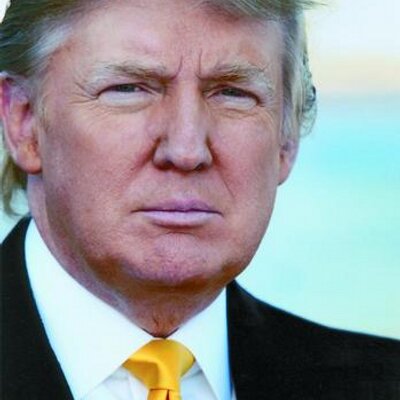 When Spike Lee won his first competitive Academy Award Sunday night at the Oscars, he subtly blasted the current president during his acceptance speech, without mentioning his name.
Donald Trump, right on cue, fired back at Lee via his favorite platform, Twitter, accusing Lee's speech of being racist. Trump also claims he has done more for Blacks than any other president.
Lee retorted: "No one is going for that."
On Sunday night at 91st Academy Awards, Lee won his Oscar for Best Adapted Screenplay for the hit movie BlacKkKlansman that starred David Lee Washington.
During Lee's acceptance speech, he spoke about his family's significance in the U.S., which he stated could be backtracked to the first slaves being brought over from Africa.
"Before the world tonight, I give praise to our ancestors who have built this country into what it is today, along with the genocide of its native people," Lee shared. "We all connect with our ancestors. We will have love and wisdom regained, we will regain our humanity. It will be a powerful moment.
"Let's all mobilize. Let's all be on the right side of history. Make the moral choice between love versus hate. Let's do the right thing! You know I had to get that in there."
Trump couldn't wait to retort to Lee's negative assessment of his presidential legacy, because on Monday morning, 45 denounced Lee's Oscar acceptance speech as "racist."
"Be nice if Spike Lee could read his notes, or better yet not have to use notes at all, when doing his racist hit on your President, who has done more for African Americans (Criminal Justice Reform, Lowest Unemployment numbers in History, Tax Cuts, etc.) than almost any other Pres! (sic)"
On Tuesday, Lee told "Entertainment Tonight" that most people are not falling for Trump's proclivity for historical revisionism.
"Well, it's okeydoke, you know. They change the narrative," Lee told the entertainment television show. "They did the same thing with the African American players who were kneeling (in the NFL, most prominently Colin Kaepernick), trying to make it into an anti-American thing, an anti-patriotic thing, and an anti-military thing. But no one's going for that."
After he finished, Lee concluded his remarks on Trump by quoting his fellow New Yorker Jigga Man to convey just how unbothered he is by the president's biting critique of him.
"BlacKkKlansman, that's over," Lee shared in an Instagram post that clarified his focus.
"Like JAY-Z says, on to the next," added Lee, ceremoniously dusting off his shoulders and popping his collar.